Referent:innen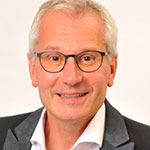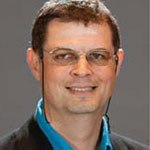 Dr Gerald Kindermann
GxP Consulting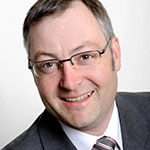 Dr.Michael Möhlen
Valneva Austria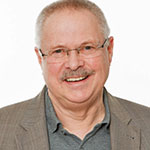 Dr. Bernd Renger
Bernd Renger Consulting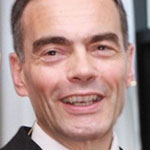 Prof. Dr. Martin Wesch
Wesch & Buchenroth Rechtsanwälte
Zielsetzung
The aim of this course is to demonstrate the process of the qualification of starting materials (APIs and excipients) and packaging materials (primary and secondary) and to define the prerequisites for implementing a system for reduced sampling and reduced testing for these products. This system has to be in compliance with the actual GMP requirements in Europe and in the US, though. Case studies will show how to define and optimise sampling and testing procedures and you will discuss further details in a parallel session with 3 workshops.
Hintergrund
Testing active pharmaceutical ingredients, excipients and packaging materials is one of the main tasks of the quality control units in the pharmaceutical industry. It must be ensured that the necessary tests are conducted on the incoming goods and that the materials are released only after their quality was judged as satisfactory.

According to Chapter 5 – Production – of the EU GMP Guide, the selection, qualification, approval and maintenance of suppliers has to be documented and the level of control has to be proportionate to the potential risks posed by the individual materials. Manufacturers of medicinal products are responsible for testing the starting and packaging materials as described in the marketing authorisation dossier. However, it is explicitly accepted to outsource these testing activities, if the following requirements are fulfilled:

a. Distribution controls (transport, wholesaling, storage and delivery) to ensure the maintenance of the quality characteristics of the starting materials
b. Audits performed at appropriate intervals at the sites carrying out the testing
c. A certificate of analysis signed by a designated person with appropriate qualifications and experience
d. Significant experience in dealing with the starting material manufacturer ("history of compliance")
e. Full analyses that are performed regularly by the medicinal product manufacturer or a contract laboratory acting on behalf of the manufacturer to compare the results with the supplier's certificate of analysis.

It is the aim of this GMP Education Course to show how these requirements can be put into practice.

Other focus areas of this course are the regulatory requirements for sampling, the design and qualification of sampling areas and the handling of varying specifications in the different pharmacopoeias for identical APIs and excipients used for finished drug products dedicated for the markets in Europe, in the US, and in Japan. Must different tests be conducted according to EP, USP, and JP, respectively?

The course programme will be completed by a lawyer's presentation about the legal and contractual liability of suppliers for defect products.
Zielgruppe
This GMP Education Course is directed at all those employees from quality control units in the pharmaceutical industry (including heads of quality control and laboratory managers) who are competent or responsible for sampling, testing and release of starting materials (APIs and excipients) and packaging materials (primary and secondary). This course is also of interest to personnel from quality assurance and to those employees from API, excipient or packaging material suppliers who want to inform themselves about the requirements of the pharmaceutical industry on the testing of these materials.
Programm
Gesamtes Programm als PDF herunterladen
Regulatory Requirements for Sampling Procedures
 API and finished goods sampling
 Regulatory requirements

 EU GMP Part 1, Chapters 4, 5, 6
 EU GMP Part 2, Chapter 7
 EU GMP Chapter 4
 EU GMP Annex 8
 EU GMP Annex 19

 Other regulations

 US/FDA Requirements
 WHO - PIC/S - ISO 2859-1 (former Military Standard)

 Supplier qualification and audits
Design and Qualification of Sampling Areas for Incoming Goods Products
Sampling area for raw materials, APIs and excipients
Layout and design of premises and equipment
"Cleanroom"-like classification?
What are the appropriate environmental requirements for sampling areas?
How to qualify and maintain sampling areas?
Is a change of pallets/removal of cart boxes required?
Are expectations increasing? - Lessons learned during inspections
Supplier Qualification and Supply Chain Traceability: an important Prerequisite for Reduced Sampling and Reduced Testing
Prerequisites
Qualification of packaging materials
Qualification of APIs and excipients
Supplier qualification/Supplier audits
Quality Agreements
Specifications/Pharmacopoeial monographs/Supplier CoA
Complaint Handling
Sampling and Documentation to make the Supplier liable for Defect Products
Legal and Contractual Liability
Definition of a Product Defect
Express Warranty
Admissible Evidence
Insurability
Case Study I: How to Define Inspection Procedures for Packaging Materials (Primary and Secondary) in the Incoming Goods Control
Sampling Plans for printed packaging materials, glass containers, plastic containers, etc.
AQL (Acceptable Quality Level)
Tests required according to Ph.Eur. / USP
Options for reduced sampling
Options for reduced testing
Skip lot testing
Case Study II: How to Define and Optimise Sampling and Testing Procedures for APIs and Excipients in the Incoming Goods Control
Sampling of APIs and excipients
Risk assessment and rational for different sampling plans and sampling procedures
Options for reduced ID testing
Options for reducing analytical costs (economic order size and accepting CoA from suppliers)
Optimization of ID testing using NIR/RAMAN
Parallel Sessions: Working on specific Tasks
1. Strategies/Prerequisites for Reduced Testing/Reduced Sampling
The aim of this workshop is to evaluate in small discussion groups how the opportunities and requirements of EU GMP Chapter 5, Annex 8 and 21 CFR Parts 211 should be implemented in QA/QC.

2. Reduced Testing/Reduced Sampling for APIs/Excipients
Participants will discuss and calculate benefits of different measures in small groups. Scenarios of different materials/suppliers/qualification status, use of NIR/RAMAN for identity testing and optimization of the order size to reduce
testing effort will be evaluated including their Impact on the sampling and testing plans for APIs and excipients.

3. Reduced Testing/Reduced Sampling for Primary and Secondary Packaging Materials
Participants will discuss in small groups scenarios of different materials/suppliers/qualification status/etc. and their impact on the sampling and testing plans with regard to reduced sampling and reduced testing for packaging.
How to Deal with Divergent Compendial Method Requirements
 ICH QB4 and the Pharmacopoeial Discussion Group
 Divergent and conflicting pharmacopoeial requirements
 CDER's MAPP 5310.7 "Acceptability of Standards from Alternative Compendia"
 How to proceed in case of missing harmonization?
 How to proof equivalence?
Dieses Seminar/Webinar kann nicht gebucht werden. Alternative Termine für dieses Seminar/Webinar und ähnliche Veranstaltungen finden Sie in der Übersicht nach Thema..
Für viele Seminare und Webinare gibt es auch Aufzeichnungen, die Sie jederzeit bestellen und anschauen können. Diese Aufzeichnungen finden Sie in einer themensortierten Liste.
Oder senden Sie uns Ihre Anfrage einfach über das folgende Kontaktformular.
* auch unkompliziert per Kreditkarte bezahlbar
---
Weitere Termine vor Ort nicht verfügbar
Weitere Termine online nicht verfügbar
Aufzeichnung nicht verfügbar
Haben Sie noch Fragen?
Wir stehen Ihnen für weitere Auskünfte gerne zur Verfügung.
Tel.: +49 6221 84 44 0
E-Mail: info@concept-heidelberg.de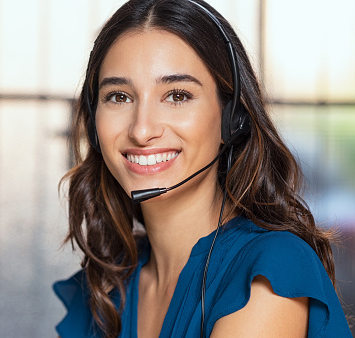 Teilnehmerstimmen - das sagen andere über unsere Seminare:
"Guter, breit gefächerter Überblick mit interessanten Verknüpfungen zur Praxis,
welche die Theorie super veranschaulicht."
Marina Kicoranovic, Labor Hartmann GmbH
GMP/Basis-Einstiegsschulung (B 14), September 2023
"Die Referenten waren sehr gut! Sie haben sehr klar gesprochen, nur sehr wenige englische Begriffe
verwendet (super) und waren sehr praxisbezogen."
Astrid Gießler, Regierungspräsidium Karlsruhe
Live Online Seminar - Basiskurs Computervalidierung & Datenintegrität im GxP Umfeld (B 3), Juni 2023
"Sehr guter Bezug zur Schulung für einen GMP-Anfänger. Habe mich sehr gut abgeholt gefühlt."
Dr. Harald Werner, Infraserv GmbH & Co. Höchst KG
GMP-Basisschulung (B 1), Juni 2023