Referent:innen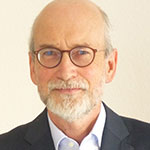 Dr. Joachim Ermer
Ermer Quality Consulting
Zielsetzung
This Live Online Training provides regulatory requirements and recommendations with respect to the transfer of analytical procedures, e.g. from USP, WHO, and ISPE. Transfer can be regarded as the ultimate robustness check of the analytical procedure. Aspects neglected or missed during method development will often become evident. Therefore, a meticulous planning and a prudent management of issues during the transfer are vital. A thorough Quality-by-Design method development or otherwise retrieved knowledge on the performance of the analytical procedure will facilitate an efficient planning of the transfer as well as increase the probability of success.
Hintergrund
The transfer of analytical procedures is a frequent activity during the lifecycle of a drug substance or drug product. Thus, it is regularly in the focus of audits and inspections. According to the EU GMP guide part 1, chapter 6, Quality Control, and US 21 CFR 211.194, QC laboratories which did not perform the original validation should verify the appropriateness of the testing method. The EU GMP guide (6.38 – 6.40) requires a protocol for this analytical transfer. The General Information Chapter of USP <1224> "Transfer of analytical procedures" provides some detailed discussion of the process, including various transfer strategies such as comparative testing, co-validation, re-validation, and waiver.
Zielgruppe
This Training is aimed at executives and employees from Quality Control, Quality Assurance, and Production who want to gain a better understanding of the GMP requirements, as well as an efficient planning, execution, and evaluation of a successful method transfer.
Technical Details:
To participate in an on demand training course or webinar, you do not need any software. The recordings are made available via a streaming server. In general, the recording is provided in MP4 format, which any PC (Microsoft Windows, Apple IOS) or tablet can easily display.

Timing and Duration:
When you register for the on demand Training course or webinar you can decide at what date you want to follow the training course online. For a 1-day training course you will have 2 days in which the stream is available (for 2-day training course 3 days and for a 3-day training course 4 days). Within in this timeframe you can start & stop the stream according to your needs.

In time before the scheduled date (your desired date) you will receive an e-mail from us with a link for direct participation as well as your log-in data.

Please be aware: The recording does not include the Q & A sessions.

Training Course Documentation and Certificate:
The presentations will be made available as PDF files via download shortly before the online training course.  After the event, you will automatically receive your certificate of participation.
Programm
Regulatory Requirements and Expectations
Guidelines for transfer of analytical procedures
Analytical transfer as part of the lifecycle Management
Management of deviations, suspect and out-of-specification results
Management of the Transfer Process
Transfer Team
Transfer strategy
Protocol and report, documentation
Training
Root causes of issues during transfer
Rational and Efficient Design of Transfer Studies
Evaluation of results (simple and statistical comparison)
Risk-based design of effort
Acceptance criteria (accuracy and precision)

Capability-based (empirical, from validation, from monitoring)
Requirement-based (statistical derivation from specification limits, acceptable OOS rate)

Design of experimental studies (required number of series and determinations, dependent on acceptance limits and evaluation)
Lifecycle Approach
 Based on knowledge and data from continuous monitoring in the sending unit
 Initial transfer study by receiving unit only

"Lean" design, risk limitation for larger Errors/differences

 Post-transfer control by means of the monitoring program

 Chance to identify and evaluate small differences
Recording from 06 October 2022
Duration of Recording: appr. 3 h
| | |
| --- | --- |
| ECA-Member*: | € 590,- |
| Regular Fee*: | € 690,- |
| EU/GMP Inspectorates*: | € 590,- |
| APIC Member Discount*: | € 640,- |
Alle Preise zzgl. MwSt. Wichtige Hinweise zur Umsatzsteuer.
* auch unkompliziert per Kreditkarte bezahlbar
---
Weitere Termine vor Ort nicht verfügbar
Weitere Termine online nicht verfügbar
Haben Sie noch Fragen?
Wir stehen Ihnen für weitere Auskünfte gerne zur Verfügung.
Tel.: +49 6221 84 44 0
E-Mail: info@concept-heidelberg.de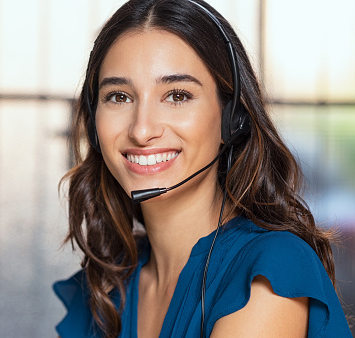 Teilnehmerstimmen - das sagen andere über unsere Seminare:
"Guter, breit gefächerter Überblick mit interessanten Verknüpfungen zur Praxis,
welche die Theorie super veranschaulicht."
Marina Kicoranovic, Labor Hartmann GmbH
GMP/Basis-Einstiegsschulung (B 14), September 2023
"Die Referenten waren sehr gut! Sie haben sehr klar gesprochen, nur sehr wenige englische Begriffe
verwendet (super) und waren sehr praxisbezogen."
Astrid Gießler, Regierungspräsidium Karlsruhe
Live Online Seminar - Basiskurs Computervalidierung & Datenintegrität im GxP Umfeld (B 3), Juni 2023
"Sehr guter Bezug zur Schulung für einen GMP-Anfänger. Habe mich sehr gut abgeholt gefühlt."
Dr. Harald Werner, Infraserv GmbH & Co. Höchst KG
GMP-Basisschulung (B 1), Juni 2023