Referent:innen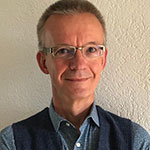 Dr. Hans-Joachim Anders
Novartis Pharma Stein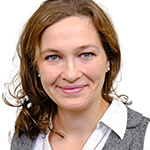 Dr. Stefanie Bayer
Labor LS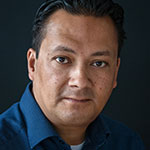 Arjan Langen
GE Healthcare
All times mentioned are CEST.
Zielsetzung
It is the aim of this Live Online Training to familiarise responsible personnel from production, quality assurance and engineering with microbiological questions. The participants learn how to interpret microbiological data and which consequences these have for the production.
Hintergrund
The quality of drugs and the quality assurance during production are above all determined by their microbiological characteristics. The microbiological requirements on drugs are laid down in various regulations. When an authority inspects a company, it will focus its attention on these and on the requirements made on hygiene.

In their daily work, the responsible personnel in the production units has to understand microbiological results and evaluate their significance for further decisions. However, in practice many microbiological results are misinterpreted and thus often the wrong conclusions are drawn from them. When asked for the most frequent misinterpretations of microbiological results, pharmaceutical microbiologists gave the following answers.
The difference between bioburden and sterility testing (are they the same?)
The use of disinfectants guarantees the sterility of the object, surface, culture treated.
The distribution of microorganisms in a sample or on a surface is uniform.
Motile microorganisms can swim hundreds of meters in an hour causing contamination problems in remote parts of the facility.
How can different media formulations give different results?
Microbial tests described in the Pharmacopoeias can always be validated, no matter what the matrix is, how aggressive it is, e.g. NaOH, how high the concentrations of antibiotics are etc.
Identification results are absolute and unequivocal, especially when computer-generated.
Underestimating the importance of cleaning prior to disinfection.
Environmental monitoring results provide an accurate risk assessment during production.
How can clean room surfaces not be heavily contaminated when the air counts are out of specification?
How can endotoxins be present when the bioburden is nil?
How can the titre of a virus reference standard change according to the detection cell line used?
WFI is sterile.
Filters are absolute.
UV light disinfects and is capable of sterilising surfaces and water.
This listing appears to cover all aspects of microbiology from the interpretation of straight forward issues concerning environmental monitoring, bioburden results and identifications – through to the more complex issues surrounding virology results for the biologics/biotech people.

The misinterpretation of microbiological results often gives rise to the following misunderstandings:
Huge environmental monitoring programmes (more is better).
Rejection of batches due to minor out-of- specification results.
Delayed registration objectives and to attend appeal hearings.
Numerous contamination incidents due to the application of inappropriate solutions to problems.
Senseless promises made to regulatory authorities without scientific rationale based on the concept of quality.
Zielgruppe
This Live Online Training is designed for responsible personnel from production, quality assurance, regulatory affairs and engineering that has to make judgements, release products and take actions on the basis of the microbiological data supplied.
Technical Requirements
To participate in an on demand training course or webinar, you do not need any software. The recordings are made available via a streaming server. In general, the recording is provided in MP4 format, which any PC (Microsoft Windows, Apple IOS) or tablet can easily display.

Timing and Duration:
When you register for the on demand Training course or webinar you can decide at what date you want to follow the training course online. For a 1-day training course you will have 2 days in which the stream is available (for 2-day training course 3 days and for a 3-day training course 4 days). Within in this timeframe you can start & stop the stream according to your needs.
In time before the scheduled date (your desired date) you will receive an e-mail from us with a link for direct participation as well as your log-in data.
Please be aware: The recording does not include the Q & A sessions.

Training Course Documentation and Certificate:
The presentations will be made available as PDF files via download shortly before the online training course.  After the event, you will automatically receive your certificate of participation.
Programm
The Characteristics of Microorganisms
Fungi
Bacteria
Mycoplasma
Viruses
Cellular organisation, function
Products, toxins, endotoxins, antibiotics, enzymes
Microbial Growth
How it occurs
What is required for growth?
Growth kinetics – laboratory culture versus nature
Effect of stress factors on growth
Microbial Identification Techniques
What is the significance of a name?
Distribution of microorganisms in nature, raw materials and water
Distribution of microorganisms in pharmaceutical facilities
Detection Methods and their Limitations
What can be detected by:

The sterility test
The bioburden test in its various forms:
Membrane filtration, pour plate, spread plate, MPN
The test for specified organisms
The endotoxin test

Limits of detection and factors effecting limits of detection
Cleaning, Sanitation, Disinfection
Why cleaning before disinfection?
The difference between cleaning and disinfection
Disinfectants and their efficacy
Methods of disinfection
Disinfection validation
Environmental Monitoring
Sampling techniques

Air sampling 
Surfaces
Settle plates

Technical limitations and interpretation of results
Is there a relationship between high results and contaminated product?
Case Studies on Monitoring and Hygienic Deviations

Pharmaceutical Water - Microbiological Control and Deviation Management
Regulatory requirements
Warning and action Limits
Measures to be taken when warning and action Limits are exceeded
Repeated non-conforming results
Examples of warning and action limit exceedance
Source of microbial contamination, biofilms
Sterilisation Methods
Principles and kinetics of sterilisation
Selection of sterilisation method
Types of sterilisation methods
Validation of the sterilisation process
Validation of Microbial Test Methods
Basic principles of validating a microbial test  system
What approaches can you take when a microbial assay test cannot be validated?
How to Handle Microbiological OOS Results
Typical Out-Of-Specification results

Sterility testing
Bioburden
Endotoxin testing
Cleanroom monitoring

Investigation of causal connection

Laboratory failure investigations
Sampling/process/production failure Investigation
Type of microorganisms
Deviations/incidents/assessment
Deviation/investigation report

Retesting/Reanalysis/Resampling

Definitions
Calculation of mean values
Rejection/Release
Trouble Shooting - Examples and Case Studies Sessions
The aim of these special sessions is to provide participants with practical experience of the basics of microbiological deviations and trouble shootings and the difficulties associated with evaluation. On the basis of real cases, sources of contamination, possibilities of root cause analysis and the determination of corrective and preventive measures are shown.
Recording from: 4/5 April 2023
Duration of the recording: 9 h 47 min
| | |
| --- | --- |
| ECA-Member*: | € 1590,- |
| Regular Fee*: | € 1790,- |
| EU/GMP Inspectorates*: | € 895,- |
| APIC Member Discount*: | € 1690,- |
Alle Preise zzgl. MwSt. Wichtige Hinweise zur Umsatzsteuer.
* auch unkompliziert per Kreditkarte bezahlbar
---
Weitere Termine vor Ort nicht verfügbar
Weitere Termine online nicht verfügbar
Haben Sie noch Fragen?
Wir stehen Ihnen für weitere Auskünfte gerne zur Verfügung.
Tel.: +49 6221 84 44 0
E-Mail: info@concept-heidelberg.de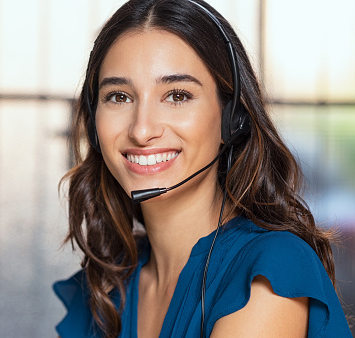 Teilnehmerstimmen - das sagen andere über unsere Seminare:
"Guter, breit gefächerter Überblick mit interessanten Verknüpfungen zur Praxis,
welche die Theorie super veranschaulicht."
Marina Kicoranovic, Labor Hartmann GmbH
GMP/Basis-Einstiegsschulung (B 14), September 2023
"Die Referenten waren sehr gut! Sie haben sehr klar gesprochen, nur sehr wenige englische Begriffe
verwendet (super) und waren sehr praxisbezogen."
Astrid Gießler, Regierungspräsidium Karlsruhe
Live Online Seminar - Basiskurs Computervalidierung & Datenintegrität im GxP Umfeld (B 3), Juni 2023
"Sehr guter Bezug zur Schulung für einen GMP-Anfänger. Habe mich sehr gut abgeholt gefühlt."
Dr. Harald Werner, Infraserv GmbH & Co. Höchst KG
GMP-Basisschulung (B 1), Juni 2023