Referent:innen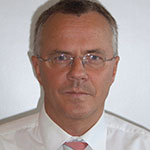 Peter Mungenast
Formerly Merck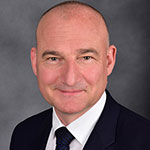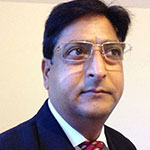 Dr Rajnish Chhabra
QAR Solutions
Zielsetzung
During this Live Online Training all relevant aspects regarding the control of particles in APIs and excipients will be discussed.

You will learn
 How potential sources of insoluble matter can be identified
 Which acceptance criteria for particles can be applied
 How good practices to minimise the presence of particles in APIs can look like
 What has to be considered regarding control of particles during plant and equipment maintenance and cleaning
 How a particulate contamination profile can be established.
Hintergrund
Visible particles, insoluble particles or matter or foreign particles in Active Pharmaceutical Ingredients (APIs) and pharmaceutical excipients are  topics of great interest and of importance to the pharmaceutical industry.

A number of inspectional observations from various Regulatory Authorities related to visible particles in Drug Products and APIs has risen considerable concern. Moreover inappropriate methods of investigation, controls and preventive and corrective actions were all subjects of citations by authorities and observations by API and excipient customers.

Particles have always been present in APIs and excipients but guidance from health authorities (EMA, FDA, others) or Pharmacopoeias (e.g. EP, USP) about particles is very limited. The APIC Guidance on Insoluble Matter and Foreign Particles in APIs and the IPEC Guide on "Technically Unavoidable Particle Profile (TUPP)" are the only best practice documents so far providing guidance for a standard approach towards an appropriate control of foreign particles in APIs and pharmaceutical excipients.
Zielgruppe
This Live Online Training is addressed to employees and senior staff of pharmaceutical companies and manufacturers of APIs and excipients. The course is of particular interest to all those working in Quality Assurance, Quality Control, production and purchasing departments.
Technical Details:
To participate in an on demand training course or webinar, you do not need any software. The recordings are made available via a streaming server. In general, the recording is provided in MP4 format, which any PC (Microsoft Windows, Apple IOS) or tablet can easily display.

Timing and Duration:
When you register for the on demand Training course or webinar you can decide at what date you want to follow the training course online. For a 1-day training course you will have 2 days in which the stream is available (for 2-day training course 3 days and for a 3-day training course 4 days). Within in this timeframe you can start & stop the stream according to your needs.
In time before the scheduled date (your desired date) you will receive an e-mail from us with a link for direct participation as well as your log-in data.
Please be aware: The recording does not include the Q & A sessions.

Training Course Documentation and Certificate:
The presentations will be made available as PDF files via download shortly before the online training course.  After the event, you will automatically receive your certificate of participation.
Programm
Particles and Insoluble Matter in API Manufacturing: Why is it a Topic of Great Interest?
Definition of particles
Types of particles
Possible reasons for the elevated presence of visible particles
Hints in guidances on how to deal with visible particles
Inspectional observations
Expectations of API manufacturers, API users, API suppliers and supervisory authorities regarding visible particles in APIs
Foreign Matter in Pharmaceutical Excipients – How to Deal with "Technically Unavoidable Particles" (TUPs)
Understanding the nature of contaminants
Establishing the target profile to support risk assessment
Establishing the risk profile of unavoidable foreign particles
Understanding the source and mitigation to minimise the foreign particles
Incident Management – How to Identify the Source of Insoluble Matter
Potential sources of insoluble matter
Root cause analysis – examples of investigation techniques and aids
Risk assessment: topics to be considered during the investigation/disposition decision
Acceptance Criteria for Particles in APIs
Types of dosage forms and routes of Administration
Typical limits for particle size seen via a filter test
Proposal for limits
Case Studies:
Deviations Caused by Foreign Particles
How Can Routine Cleaning Procedures Detect or Minimize the Presence of Particles in API Production?
Guides and industry standards regarding cleaning
Equipment cleaning
Production environment cleaning
Equipment design considerations
Detection/removal methods of particles
Preventive measures
Analytical Control Methods for Particle Detection
Design of appropriate analytical techniques
Understanding the operational and investigative analytical methodologies
Foreign Particles in Excipients and Finished Product Quality and Safety
Contamination Profile of Excipients meets Finished Product Quality Target Product Profile
Excipient Process Risk Analysis and TUPP/ Particulate Contamination Profiling
Recording from 1/2 March 2023
Duration of Recording: 08:01:42
| | |
| --- | --- |
| ECA-Member*: | € 1590,- |
| Regular Fee*: | € 1790,- |
| EU/GMP Inspectorates*: | € 895,- |
| APIC Member Discount*: | € 1690,- |
Alle Preise zzgl. MwSt. Wichtige Hinweise zur Umsatzsteuer.
* auch unkompliziert per Kreditkarte bezahlbar
---
Weitere Termine vor Ort nicht verfügbar
Weitere Termine online nicht verfügbar
Haben Sie noch Fragen?
Wir stehen Ihnen für weitere Auskünfte gerne zur Verfügung.
Tel.: +49 6221 84 44 0
E-Mail: info@concept-heidelberg.de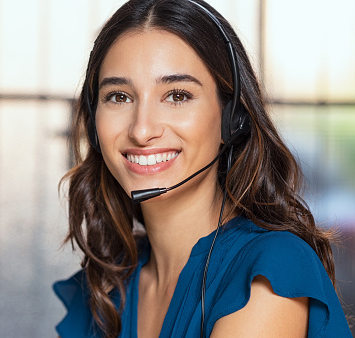 Teilnehmerstimmen - das sagen andere über unsere Seminare:
"Guter, breit gefächerter Überblick mit interessanten Verknüpfungen zur Praxis,
welche die Theorie super veranschaulicht."
Marina Kicoranovic, Labor Hartmann GmbH
GMP/Basis-Einstiegsschulung (B 14), September 2023
"Die Referenten waren sehr gut! Sie haben sehr klar gesprochen, nur sehr wenige englische Begriffe
verwendet (super) und waren sehr praxisbezogen."
Astrid Gießler, Regierungspräsidium Karlsruhe
Live Online Seminar - Basiskurs Computervalidierung & Datenintegrität im GxP Umfeld (B 3), Juni 2023
"Sehr guter Bezug zur Schulung für einen GMP-Anfänger. Habe mich sehr gut abgeholt gefühlt."
Dr. Harald Werner, Infraserv GmbH & Co. Höchst KG
GMP-Basisschulung (B 1), Juni 2023