Speakers
Dr Carol Barbour, UK
Dr Manfred Fischer, Skyepharma (member of Vectura group), Switzerland
Dr Armin Hauk, Sartorius Stedim Biotech GmbH, Germany
Dr Rudi Müller-Walz, Skyepharma (member of Vectura group), Switzerland
Mark Parry, Intertek Melbourn, UK
Objectives
This GMP Education Course on Nasal and Inhalation Drug Products aims at providing delegates with a sound understanding and best practices in the development and analytical quality control of Metered Dose Inhaler (MDI), Dry Powder Inhaler (DPI) and Nasal Drug Products. The course provides a comprehensive overview of the regulatory requirements in Europe and U.S. (Ph.Eur., USP, FDA, and EM(E)A) and shows how all these requirements can be put into practice.
Background
The market for Oral Inhalation and Nasal Drug Products (OINDPs) has become increasingly important and at the same time the number of requirements from regulatory authorities have increased.

Key guidance documents and relevant pharmacopoeial General Chapters are:

FDA Draft Guidance for Industry: Metered Dose Inhaler (MDI) and Dry Powder Inhaler (DPI), EM(E)A: Guideline on the Pharmaceutical Quality of Inhalation and Nasal Products,
Ph.Eur. 2.9.18, Preparations for Inhalation (Inhalanda), USP <601> Inhalation and Nasal Drug Products: Aerosols, Sprays and Powders-Performance Quality Tests.

Pharmaceutical development based on Quality by Design (QbD) principles is key to achieve inhalation drug products of high reproducible performance. Extensive characterisation of the drug substance and drug product batches is necessary to qualify an inhalation drug product for its intended use - the delivery of the drug substance into the lungs.

Challenging issues in the development and control of inhalation drug products are:

Physical characterisation of starting materials
Control of extractables and leachables
Reproducibility of the delivered dose
Constant particle size distribution throughout shelf-life
Patient friendly performance characteristics of the drug produc
t
The objective of this course is to cover all aspects of development and analytical testing of Inhalation and Nasal Drug Products with a focus on practical examples.
Workshops are an essential part of the course in order to encourage the exchange of experience and to allow interactive and in depth discussion of the subject.
Target Group
This course is dedicated to scientists and managers in the pharmaceutical industry working in

Quality control
Quality assurance
Analytical development
Formulation and process development
Regulatory Affairs

The course is also intended for participants from contract laboratories, regulatory authorities, and inspectorates.
Programme
Regulatory Requirements for Respiratory Drugs

Pharmacopoeia requirements: USP <601> Aerosols, Nasal Sprays, Metered Dose Inhalers, and Dry Powder Inhalers, Ph.Eur., Preparation of Inhalation (Inhalanda), 2.9.18 Preparation for Inhalations
Guidance documents: EM(E)A: Guideline on the Pharmaceutical Quality of Inhalation and Nasal Products, FDA: Draft Guidance for Industry: Metered Dose Inhaler (MDI) and Dry Powder Inhaler (DPI) Drug Products
Specifications for raw materials (APIs and excipients) and components for container closure system (valves, canisters, actuators)
Analytical test methods and specifications for the drug product, U.S. vs. EU
Product characterization studies
Finished product stability
Good Development Practices for Inhalation Drug Products
Evolution of regulatory framework
Guidelines on combination drug products
Quality by Design in inhalation drug product development
Container closure systems for MDIs
Development of Modern Nasal Drug Products
Formulation and technologies
Regulatory considerations
Differences to inhalation products
Dose Content Uniformity Test – a Key Method to Characterize Inhalation Drugs
Basics of the method according to USP <601> and Ph.Eur. Inhalanda
Challenges in sample preparation: MDIs, DPIs
Testing design and specifications: U.S. vs. EU
Additional requirements of EM(E)A and FDA guidelines
What is the future for DCU method: Zero tolerance vs. parametric tolerance interval test
Particle Size Distribution and Determination
Current test requirements (USP <601> and Ph. Eur. Inhalanda)
Key aspects of testing (concentrating on ACI and NGI)
Proposed future developments
Nasal and Nebulizer Testing
Requirements for product and performance quality tests
Discussion of the types of testing required from USP <5> and <601>
Specific requirements for nebulisers (EP 2.9.44)
Requirements for Starting Materials for Inhalation and Nasal Drug Products
Drug substance requirements and characteristics
Engineered drug particles
Functional excipients for inhalation drug products
Excipients for nebulized and nasal formulations
New Testing for Spacer Devices
Types of spacer device
Potential challenges with spacers
Testing required to characterise performance
Requirements for Devices and Delivery Systems
Inhaler devices and device components
Nebuliser technologies
Device development and medical device aspects
Device functionality and patient usability
Basics on Human Factor Engineering
Formulation of Biologics for Inhaled and Nasal Drug Products
Regulatory Strategy for the Global Respiratory Market
The respiratory market – A global view
Development of OINDPs for the global market in a fragmented regulatory environment
Aspects for a common world-wide regulatory strategy
Extractables / Leachables Assessment for MDI and DPI Devices
The relevance of extractables and leachables testing for MDI and DPI
The strategy for E & L testing for MDI and DPI
Illustrative examples from E & L investigations on MDI and DPI
The evaluation and assessment of E & L data
Development of Generic and Line Extension Products
General requirements for generic OIPs
In-vitro equivalence of the original and generic products
Development approaches
Product Characterisation Studies
Requirements for Drug Product Characterisation Studies: FDA Draft Guidance for Industry for MDIs and DPIs, EMEA Guidelines for OINDPs, Specific differences for MDIs and DPIs
WORKSHOP I Transfer of Inhalation Specific Methods – Dose
Content Uniformity (DCU) and Aerodynamic Particle Size Distribution (APSD)
Transfer of these key methods for the characterization and control of respiratory drugs based on the new USP General Chapter <1224> Transfer of Analytical Procedures
Overcome issues in method transfer considering the human factor in the predominantly manual based sample preparation of both procedures
WORKSHOP II Product Characterisation
Discussion of the requirements for drug product characterisation studies, the differences depending on territory and product type. Examples of how the guidance documents can be interpreted for particular products, and why these studies are important.
Dieses Seminar/Webinar kann nicht gebucht werden. Alternative Termine für dieses Seminar/Webinar und ähnliche Veranstaltungen finden Sie in der Übersicht nach Thema..
Für viele Seminare und Webinare gibt es auch Aufzeichnungen, die Sie jederzeit bestellen und anschauen können. Diese Aufzeichnungen finden Sie in einer themensortierten Liste.
Oder senden Sie uns Ihre Anfrage einfach über das folgende Kontaktformular.
* auch unkompliziert per Kreditkarte bezahlbar
---
Weitere Termine vor Ort nicht verfügbar
Weitere Termine online nicht verfügbar
Aufzeichnung nicht verfügbar
Haben Sie noch Fragen?
Wir stehen Ihnen für weitere Auskünfte gerne zur Verfügung.
Tel.: +49 6221 84 44 0
E-Mail: info@concept-heidelberg.de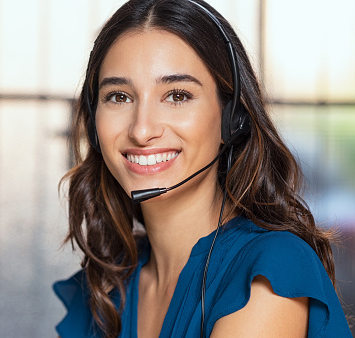 Teilnehmerstimmen - das sagen andere über unsere Seminare:
"Guter, breit gefächerter Überblick mit interessanten Verknüpfungen zur Praxis,
welche die Theorie super veranschaulicht."
Marina Kicoranovic, Labor Hartmann GmbH
GMP/Basis-Einstiegsschulung (B 14), September 2023
"Die Referenten waren sehr gut! Sie haben sehr klar gesprochen, nur sehr wenige englische Begriffe
verwendet (super) und waren sehr praxisbezogen."
Astrid Gießler, Regierungspräsidium Karlsruhe
Live Online Seminar - Basiskurs Computervalidierung & Datenintegrität im GxP Umfeld (B 3), Juni 2023
"Sehr guter Bezug zur Schulung für einen GMP-Anfänger. Habe mich sehr gut abgeholt gefühlt."
Dr. Harald Werner, Infraserv GmbH & Co. Höchst KG
GMP-Basisschulung (B 1), Juni 2023