Sprecher
Colin Booth, Oxoid
Natasha Pain, Lonza Biologics
Alexandra Stärk, Novartis Pharma
Zielsetzung
During this course you will learn in lectures and workshops
How to plan a media fill in compliance with European and US GMP requirements,
How to interpret the results of a media fill,
How to investigate deviations and define follow-up measures and
How QA should be involved
Hintergrund
In the aseptic processing of medicinal products, the product quality usually cannot be ensured by means of lab controls of the final product. Process validation by means of media fills is the only way to furnish proof of product safety, which is why it justly is the focus of regulatory requirements and official inspections.

A number of revised and harmonised international regulations, especially the FDA Guidance for Industry "Sterile Drug Products Produced by Aseptic Processing", the EU GMP Guide Annex 1, ISO 13408 and the PIC/S Guide "Recommendation on the Validation of Aseptic Processes", define highly detailed requirements, the implementation of which is critically examined within the framework of official inspections.

In general, the required media fills should be able to simulate both routine operation and worst-case conditions.

In practice, the question of practicability often arises. How should the requirements be interpreted and how can they be implemented even for special production processes or dosage forms?
Zielgruppe
This Education course is directed at staff from
Production
Quality Assurance
Microbiological Quality Control
who are responsible for the planning and evaluation of Process Simulation (Media fill) programmes.
It is also valuable for decision makers who have to deal with Process Simulation data within the framework of production release and Aseptic Process validation.
Programm
Media Fills – The Essential Background
Regulations affecting aseptic manufacture
EU GMP Guide Annex 1
FDA Aseptic Guide
PIC/S Guide 'Recommendations on the Validation of Aseptic Processes'
What media fills consist of (in principle)

Media Fills – How to Design a Media Fill
What medium?
How many units?
How long?
Interventions?
Personnel?

Media Fills – The Involvement of the Microbiology Lab
Why we use TSB
Limitations
BSE/TSE-free ?
Problems with TSB
Contamination of the dehydrated medium (Bacillus)
Issue with Mycoplasma
Irradiated dehydrate (effects of irradiation on growth)
Growth Support Checks
Pharmacopoeial organisms
Local isolates
Preparation of Cultures
Incubation temperatures
Inverting units during incubation
Aerobic vs. anaerobic media fills
Incubation and inspection

QA Oversight
Regulatory background
QA Oversight during Media Fill versus QA Oversight during routine production
How to perform QA Oversight?
Interpretation of QA Oversight results

Media Fills and Personnel
Training and qualifying personnel for aseptic manufacture through media fill
Maintaining qualification
Regulatory requirements

Media Fills and Environmental Monitoring
Environmental monitoring activities during Media Fills
Handling deviations

Media Fills – Handling the outputs
Limits (practicalities and impracticalities)
Handling failures

Media Fill - Identification of contaminating
microorganisms
What the regulators expect
Likely contaminants, unlikely contaminants !!
Isolating contaminating micro-organisms
Identification methods, including genetic
Mycoplasma contamination
What the identification tells you about the process.

Regulatory Problems with Media Fills
What the regulators expect
Examples from Warning Letters
Examples from 483's

Workshop
Managing Interventions
Different kinds of interventions
Selection of interventions for media fills
Selection of interventions for personal qualification
Tracking of interventions between media fills
Assessment of interventions
This workshop involves participants in the issues to be resolved in the identification and management of interventions during media fills in order to answer the demand from the regulatory inspector – "what's the name of the person making that intervention, please show me the evidence from media fills that she has been qualified to perform it"

Workshop
Handling a Media Fill Failure
Types of failures
Evaluation of failures
Documentation requirements
The current regulations on media fills include strict acceptance criteria. But how do out-of-specification results and failures during media fills have to be handled? Which consequences does a media fill failure have? In this workshop, the participants learn how failures have to be evaluated and which consequences they have.
Dieses Seminar/Webinar kann nicht gebucht werden. Alternative Termine für dieses Seminar/Webinar und ähnliche Veranstaltungen finden Sie in der Übersicht nach Thema..
Für viele Seminare und Webinare gibt es auch Aufzeichnungen, die Sie jederzeit bestellen und anschauen können. Diese Aufzeichnungen finden Sie in einer themensortierten Liste.
Oder senden Sie uns Ihre Anfrage einfach über das folgende Kontaktformular.
* auch unkompliziert per Kreditkarte bezahlbar
---
Weitere Termine vor Ort nicht verfügbar
Weitere Termine online nicht verfügbar
Aufzeichnung nicht verfügbar
Haben Sie noch Fragen?
Wir stehen Ihnen für weitere Auskünfte gerne zur Verfügung.
Tel.: +49 6221 84 44 0
E-Mail: info@concept-heidelberg.de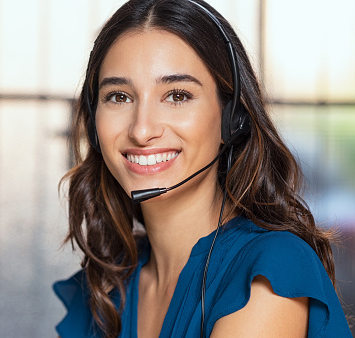 Teilnehmerstimmen - das sagen andere über unsere Seminare:
"Guter, breit gefächerter Überblick mit interessanten Verknüpfungen zur Praxis,
welche die Theorie super veranschaulicht."
Marina Kicoranovic, Labor Hartmann GmbH
GMP/Basis-Einstiegsschulung (B 14), September 2023
"Die Referenten waren sehr gut! Sie haben sehr klar gesprochen, nur sehr wenige englische Begriffe
verwendet (super) und waren sehr praxisbezogen."
Astrid Gießler, Regierungspräsidium Karlsruhe
Live Online Seminar - Basiskurs Computervalidierung & Datenintegrität im GxP Umfeld (B 3), Juni 2023
"Sehr guter Bezug zur Schulung für einen GMP-Anfänger. Habe mich sehr gut abgeholt gefühlt."
Dr. Harald Werner, Infraserv GmbH & Co. Höchst KG
GMP-Basisschulung (B 1), Juni 2023