Sprecher
Gabriel Anderson, Novartis
Martin Dearden, PaxVax Berna
Dr Helmut Gaus, Boehringer Ingelheim
Markus Keller, Fraunhofer IPA
Felix Krumbein, Roche Diagnostics
Dr Stephen Langille, FDA
Dr Roman Mathaes, Lonza
Dr Tobias Posset, Roche
Dr Heino Prinz, Rommelag AG
Dr Bernd Renger, Immediate Past Chair of the European QP Association
Marcel Uijlen, MSD
Dr Klaus Wuchner, Cilag
Bonus
The Participants of the Particles in Parenterals Conference receive the current version of ECA's Best Practice Paper on "Visual Inspection" for free!
Programm
Pre-Conference Course "Fundamentals of Visual Inspection & AQL Testing"
on 10 October

The training course on visual inspection which takes place the day before the Particles Conference gives you an understanding of the fundamentals of visual inspection of injectable products, applicable to manual and automated inspection. You will also learn how to implement an automated system on the basis of the manual inspection. The course also includes an AQL training, that is you will learn how to use AQL tables to set defect limits and how to evaluate batch inspection data.

Skills you will develop through the course:

Ensuring GMP compliance in manual inspection
Setting up a qualification strategy for automated systems
Usage of statistical tools for assessing inspection data
GMP-compliant routine operation of automated systems
Content of the course in detail:
General requirements
Requirements of the Pharmacopeia
Defect categorisation
Test kits for training, qualification and routine
Manual Inspection
Qualification and training of personnel
Standardisation of working conditions
AQL in the manual inspection
From Manual to automated inspection
Usage of the Knapp and the modified Knapp test
Cross validation during the PQ phase
Automated inspection
Importance of particle detection rates
System-Suitability, Requalification and revalidation
PARTICLES IN PARENTERALS, 11-12 October 2017
Regulatory Requirements for the visual inspection of parenterals
Compendial Requirements: 100 % visual inspection & AQL testing, PharmEur, USP, JP - similarities and differences
GMP Expectations : Manual inspection, Automated Inspection
Risk Management Considerations
Presentation and discussion of the ECA Best Practice Paper on Visual Inspection
The best practice paper has been originally developed by the advisory board of the ECA Visual Inspection Group. Much rather than a strict requirement document, this paper is intended to be a reference for controversial issues. The first version of this paper has been published in September 2014 in Copenhagen. It has gained a broad acceptance in the industry afterwards. The current version as well as planned updates will be explained and discussed in Vienna.
FDA's current thinking on particles and testing of parenterals
A summary of recent recall data due to visible particulates
The FDA's take on AQL testing
Training and qualification of visual inspection staff
Automated inspection validation
A lifecycle approach to visible particle inspection and control
Particles in Parenterals: Methods for the root cause analysis
Isolation of single particles
Analysis of particles using FTIR, REM-EDX, and ICP-MS
Usage of witness-wafers
Intrinsic particles and their origin
What can we learn from aerospace research.
Examples
Qualification in manual visual inspection in a multi-product environment
Defects and defect categorisation in the manual visual inspection of vials and ampoules
Composition and qualification of test sets
Initial qualification of human inspectors
Bracketing of products in the context of the qualification of human inspectors
Requalification and continuous evaluation of the inspectors performance
Maintaining the qualified state of the test sets
Validation of an Automated Inspection System - Alternative Ways for the 5000 Test
General requirements: Requirements of the Pharmacopeia, Defect categorisation. Test kits for training, qualification and routine
Manual Inspection: Training and qualification of manual operators, Standardisation of working conditions, AQL in the manual inspection
Automated inspection: Setup of the vision system, Qualification of the machine in 3 steps, Detection verification using probabilistic models (i.e. Knapp-Test / Particle-Qualification-Kit), Detection verification using fixed detection rates (i.e. Standard-Defect-Kit), Man-machine-comparison during production run (test of 5000), Alternatives for the test of 5000
Others: System-Suitability-Test, requalification and revalidation
Visual Inspection and Health Authority Expectations & Observations
Observation at the AIM qualification
Comments to the 5000 test
Dealing with particles & complaints
Particle testing and the correlation with trending and Batch release
Why do we Monitor (What is it all about)
Data and Measurement
The AQL trap
Improvement Process Map
Investigation and Routine Analysis,
Release Process. "To AQL or not to AQL that is the Question"
Product Release: "Falling off a log"
Particles in Biotech Parenteral Products
Particles are a major challenge in the development, manufacture and analysis of Parenteral Products
The Pharmacopeias and guidances aim towards minimizing visible particulates, yet, the requirements not easy to translate into everyday practice
Particles can come from different sources and USP has suggested a categorization with particles being extrinsic, intrinsic or inherent, yet, clinical relevance and safety of these would not be necessarily different and identification is often not unambiguous
This talk aims to discuss approaches and practicality and industry perspective on Visible Particles in Parenteral Products containing active ingredients derived by recombinant manufacture (biologics)
Threshold testing between inspection method development and setup of a qualification set
Concepts for planning threshold tests
How to design the test to be representative for routine manufacturing conditions
Transformation of a threshold test into a qualification set
Other good use of threshold test (results)
(Re-) inspection of parenteral products
Different scenarios will be covered such as:
Re-inspection or additional inspection of "grey-chanel" units from (semi-) automated inspection
Re-inspection in case of exceeding alert limits or AQL failures
Focused re-inspection
Inspection approaches in case of investigations due to unexpected particles (e.g., to determine frequency of occurrence of visible particles when particles are found during release/stability testing
Development of a tool for determining the criticality of particles
Defining the appropriate AQL level for specific particles
Dieses Seminar/Webinar kann nicht gebucht werden. Alternative Termine für dieses Seminar/Webinar und ähnliche Veranstaltungen finden Sie in der Übersicht nach Thema..
Für viele Seminare und Webinare gibt es auch Aufzeichnungen, die Sie jederzeit bestellen und anschauen können. Diese Aufzeichnungen finden Sie in einer themensortierten Liste.
Oder senden Sie uns Ihre Anfrage einfach über das folgende Kontaktformular.
* auch unkompliziert per Kreditkarte bezahlbar
---
Weitere Termine vor Ort nicht verfügbar
Weitere Termine online nicht verfügbar
Aufzeichnung nicht verfügbar
Haben Sie noch Fragen?
Wir stehen Ihnen für weitere Auskünfte gerne zur Verfügung.
Tel.: +49 6221 84 44 0
E-Mail: info@concept-heidelberg.de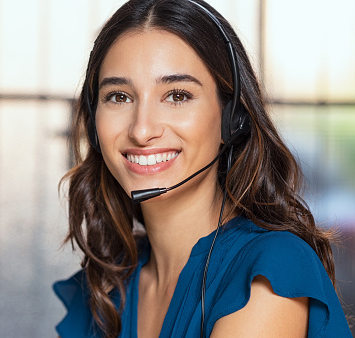 Teilnehmerstimmen - das sagen andere über unsere Seminare:
"Guter, breit gefächerter Überblick mit interessanten Verknüpfungen zur Praxis,
welche die Theorie super veranschaulicht."
Marina Kicoranovic, Labor Hartmann GmbH
GMP/Basis-Einstiegsschulung (B 14), September 2023
"Die Referenten waren sehr gut! Sie haben sehr klar gesprochen, nur sehr wenige englische Begriffe
verwendet (super) und waren sehr praxisbezogen."
Astrid Gießler, Regierungspräsidium Karlsruhe
Live Online Seminar - Basiskurs Computervalidierung & Datenintegrität im GxP Umfeld (B 3), Juni 2023
"Sehr guter Bezug zur Schulung für einen GMP-Anfänger. Habe mich sehr gut abgeholt gefühlt."
Dr. Harald Werner, Infraserv GmbH & Co. Höchst KG
GMP-Basisschulung (B 1), Juni 2023