Speakers
Dr Oliver Grosche, Novartis Animal Health, Switzerland
Henny Koch, Qimp Management Systems B.V., The Netherlands
Ann McGee, McGee Pharma International, form. Senior Inspector of the Irish Medicines Board
Louise Walsh, Allergan Pharmaceuticals Ireland
Objectives
This 2-day Master Class brings together well-experienced experts to discuss the latest expectations and requirements for Pharmaceutical Quality Systems and how to get there. This will support you turning your company's quality excellence goals into reality.
Background
The pharmaceutical industry has a strictly regulated environment. The core of the regulations is represented by the GMP rules. However pharmaceutical industry has been facing a lot of new quality approaches, models and techniques over the last few years. FDA's Guidance for Industry on Quality System Approach to Pharmaceutical cGMP, ICH Q10, SixSigma and Lean SixSigma, Risk Management and last but not least the new EU-GMP Chapter 1 have been introducing a new way of quality thinking to the pharmaceutical industry. It is now expected that various quality systems and quality management elements are integrated and linked.
To bring everything together, Managers and Executives must have a brought
knowledge of the requirements, the business processes and the respective Quality management tools to be able to integrate the quality system into operative business.
Target Group
Managers and Executives from pharmaceutical Quality Assurance and Quality Management but also Business Executives and Production Managers and those involved in improving the Pharmaceutical Quality System.
Programme
Where it all comes from
A brief history of pharmaceutical Quality
Review of Changes and Expectations of GMP regulations
The organisational structure, management responsibilities and the management review

EU GMP Chapter 1 and ICH Q10
The Quality Management System throughout the Product Lifecycle
Continuous and Continual Improvement
Elements of the Quality Management Review and responsibilities of Senior Management
Maintenance of cGMP: Regulatory Surveillance, Quality Manual
Quality Systems Interdependency

Integration of Non-Conformance Management and Change Management in Continuous Improvement
Understanding critical processes & where quality risks lie/ process mapping
Managing non-conformances to minimise the potential for recurrence
The importance of integration of Non-Conformance and Change Management
The role of Quality Impact Assessment & effectiveness checks
The link to Opportunities for Improvement (OFIs) and Continuous Quality Improvements (CQIs)
Meaningful metrics (and the pitfalls)

Relevant aspects of Quality Risk Management for the Evaluation of pharmaceutical Processes in Product Life Cycle
Elements for risk management are reviewed from perspective of the Product
Life Cycle (from R&D to manufacturing, surveillance and discontinuation).
The use of Quality Risk Management for evaluation of performance
measurement (KPIs) following the end-to-end product supply chain processes.

Assignment of Metrics and Correlation with Process Controls
The importance of proper use and relevance of lagging and leading KPIs is explained in correlation with the process controls.
The set up and implementation of a risk based data evaluation method is
provided for continual improvement and input for Management Review.

Case Study: The Transition Phases
In this case study a step by step process will show how a pharmaceutical
company has gone through the transition from GMP to Pharmaceutical Quality
System.

Wrap-up: What the Future will bring
True understanding of the quality risks specific to our businesses
A shift to pro-active QRM from reactive risk assessment
Integration of QRM and change management
Moving away from the functional silo mentality
Process and QMS improvement in the interest of patient care

Parallel Sessions (2 out of 3):

1. Pharmaceutical Quality System: what's important for Global Pharma
2. Pharmaceutical Quality System: what's important for Small Pharma
3. Elements of modern QA Organisations:
Introduction of actors and factors of importance to quality and process dynamics
Stages of identifying and mapping of key processes

You will be able to attend 2 of these sessions. Please choose the ones you like to attend when you register for the course
Meaningful performance evaluation criteria and metrics
Dieses Seminar/Webinar kann nicht gebucht werden. Alternative Termine für dieses Seminar/Webinar und ähnliche Veranstaltungen finden Sie in der Übersicht nach Thema..
Für viele Seminare und Webinare gibt es auch Aufzeichnungen, die Sie jederzeit bestellen und anschauen können. Diese Aufzeichnungen finden Sie in einer themensortierten Liste.
Oder senden Sie uns Ihre Anfrage einfach über das folgende Kontaktformular.
* auch unkompliziert per Kreditkarte bezahlbar
---
Weitere Termine vor Ort nicht verfügbar
Weitere Termine online nicht verfügbar
Aufzeichnung nicht verfügbar
Haben Sie noch Fragen?
Wir stehen Ihnen für weitere Auskünfte gerne zur Verfügung.
Tel.: +49 6221 84 44 0
E-Mail: info@concept-heidelberg.de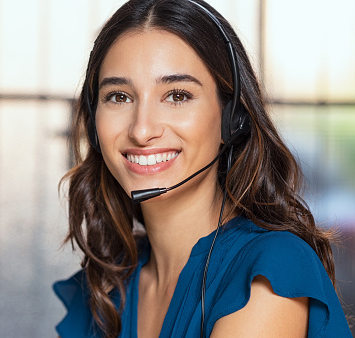 Teilnehmerstimmen - das sagen andere über unsere Seminare:
"Guter, breit gefächerter Überblick mit interessanten Verknüpfungen zur Praxis,
welche die Theorie super veranschaulicht."
Marina Kicoranovic, Labor Hartmann GmbH
GMP/Basis-Einstiegsschulung (B 14), September 2023
"Die Referenten waren sehr gut! Sie haben sehr klar gesprochen, nur sehr wenige englische Begriffe
verwendet (super) und waren sehr praxisbezogen."
Astrid Gießler, Regierungspräsidium Karlsruhe
Live Online Seminar - Basiskurs Computervalidierung & Datenintegrität im GxP Umfeld (B 3), Juni 2023
"Sehr guter Bezug zur Schulung für einen GMP-Anfänger. Habe mich sehr gut abgeholt gefühlt."
Dr. Harald Werner, Infraserv GmbH & Co. Höchst KG
GMP-Basisschulung (B 1), Juni 2023