Sprecher
Marieke van Dalen, Aspen Oss B.V., The Netherlands
Dr Rainer Gnibl, EU-GMP Inspector, Bavarian Government, Germany
Dr Josef Hofer,EXDRA GmbH, Germany
Dr Usfeya A Muazzam, Bonn, Germany
Zielsetzung
During this Live Online Training you will get to know the relevant aspects of applying for and maintaining a marketing authorisation in the ICH countries. You will learn what you need to know from a GMP perspective about
the basic requirements for drug approval in Europe, the US and Japan
 the structure of the marketing authorisation dossier according to the CTD
 the input from the GMP regulated departments
 drug approval procedures in the EU and US
 documents to be provided and timelines to be observed
 how to handle changes and variations in the EU, the US and Japan
Hintergrund
For getting a drug approved it is required to demonstrate its quality, efficiency and safety. For that purpose the format of the Common Technical Document (CTD), which is mandatory in Europe since more than 10 years now, has to be used. It is also used to apply for a marketing authorisation in the US and Japan. Therefore a good understanding of the CTD structure is inevitable and a basic requirement for all persons from GMP regulated departments involved in providing and compiling documents for a marketing authorisation application.

For the maintenance of a marketing authorisation it is very important to know how to handle all the changes and variations occurring during the life cycle of a medicinal product. The rules for handling variations in Europe are laid down in the variations regulation (EC) No. 1234/2008 – being applicable as well for national marketing authorisations from August 3rd 2013 – and supporting guidelines. For handling changes in the US rules are provided in different guidances for industry and for approval of changes in Japan there are specific procedures in place to be followed. Maintaining marketing authorisations in a global scenario is a challenge and requires strategic planning and a good knowledge of the different regulations and timelines. Efficient and smooth communication between GMP and Regulatory Affairs is a key factor of success.
Zielgruppe
This Live Online Training is designed for all persons involved in the compilation of pharmaceutical dossiers for global marketing authorisations in the EU and USA. Furthermore the courses will be of interest to personnel from Regulatory Affairs, Quality Assurance, Quality Control and Production and Project Management.
Technical Requirements
For our webinars, we use Cisco WebEx, one of the leading suppliers of online meetings.
At http://www.webex.com/test-meeting.html you can check if your system meets the necessary requirements for the participation at a WebEx meeting and at the same time install the necessary plug-in.  Please just enter your name and email address for the test. If the installation is not possible because of your rights for the computer system, please contact your IT department. WebEx is a standard nowadays and the necessary installation is fast and easy.
Programm
Getting Drugs Approved – What you need to know from a GMP Perspective

What is a regulatory Dossier?
 Why do we need regulatory dossiers?
 Why are regulatory dossiers binding?
Drug Approvals in the ICH countries: Prerequisites and Procedures
 Centralized procedure / Decentralized procedure
 Mutual Recognition
 National Procedures
 Specific Dossier Requirements for different Medicinal Products
 Time Lines
 Generic Applications
 New Drug Application (NDA)
 IND procedure and special issues
 Abbreviated New Drug Application (ANDA) – Generics
 Pre-approval inspections
 Timelines and meetings with the FDA
 Regulatory Requirements in Japan
 GMP Regulations in Japan (J-GMP)
CTD Module 1- Summary of Product Characteristics and other national Requirements
Quality related aspects of the SmPC

 Clinical particulars
 Pharmacological properties
 Pharmaceutical particulars

 Labelling
 Package Leaflet
 Mock ups and Specimen
 Quality Experts, Non Clinical and Clinical Experts
 Bibliographical applications
 Homeopathic Applications
 Pediatric Applications
CTD Module 2- The Quality Overall Summary: Importance and Benefits
 Regulatory background of QOS
 Benefits (and why you can call it "Queen of Submission")
 Frequent deficiencies, examples
 Optimising the submission
CTD Module 3 – Quality of the Drug Product: relevant GMP Documents
 Medicinal product – documentation of quality in Module 3
 Impurities
 Stability data
 Container and closure systems
 Critical parameters
 Optimising the submission
 Risk based approach in industry and regulatory authority
CTD Module 3- How to document Drug Substance Quality – Certificate of Suitability (CEP) and Active Substance Master File (ASMF)
 Documentation of drug substance quality in Module 2
 The Quality Overall Summary (QOS)
 CEP and ASMF procedure – how they work in principle
 Types and format of ASMFs
 Contents of the applicants part and the restricted part
 How to apply for a CEP
 Dossier Content
 CEP assessment and CEP inspections
 DMF procedures in US and Japan
CTD Modules 4 and 5- non clinical and clinical Documentation: GMP, GCP and GLP Aspects
 Clinical study reports
 Efficacy and safety
 Clinical summary and clinical overview
 Non clinical study reports
 Toxicology
 Pharmacokinetics
 Safety studies – decision tree
 Toxicity studies to qualify impurities
 Non clinical summary
 Critical points
Regulatory Compliance Aspects during Authority Inspections
 Types of inspections
 Essential PQS interfaces
 Change control from a GMP view
 Deviations from Marketing Authorisations
 Inspector's planning, preparation, conduction and follow-up of GMP inspections
Technical Terms of GMP Inspections – EU-GMP Requirements
 EU-GMP regulations
 Technical terms of EU-GMP guidelines
 Basic requirements for GMP inspections
Maintaining a Marketing Authorisation – The Interaction between GMP and Regulatory Affairs

Handling Changes in the ICH countries
 Starting a change in your company
 The variations procedure in Europe
 General provisions of the Commission Regulation (EC) No 1234/2008

 Supporting Guidelines
 Best Practice Guides and Explanatory Notes
 Classification of variations
 Procedural handling of variations; Grouping, Worksharing

 Handling Changes in the US: Changes to an approved NDA and ANDA
 Types of changes
 Change control procedure and reporting mechanisms
 Handling changes in Japan: Change procedures and communication with the Japanese authority
 Types of changes
 Notification of changes
Dieses Seminar/Webinar kann nicht gebucht werden. Alternative Termine für dieses Seminar/Webinar und ähnliche Veranstaltungen finden Sie in der Übersicht nach Thema..
Für viele Seminare und Webinare gibt es auch Aufzeichnungen, die Sie jederzeit bestellen und anschauen können. Diese Aufzeichnungen finden Sie in einer themensortierten Liste.
Oder senden Sie uns Ihre Anfrage einfach über das folgende Kontaktformular.
* auch unkompliziert per Kreditkarte bezahlbar
---
Weitere Termine vor Ort nicht verfügbar
Weitere Termine online nicht verfügbar
Aufzeichnung nicht verfügbar
Haben Sie noch Fragen?
Wir stehen Ihnen für weitere Auskünfte gerne zur Verfügung.
Tel.: +49 6221 84 44 0
E-Mail: info@concept-heidelberg.de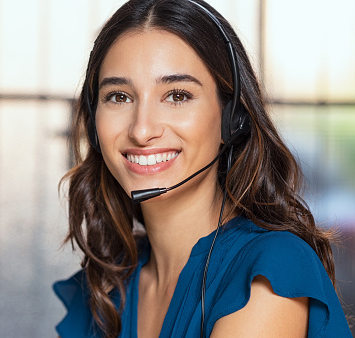 Teilnehmerstimmen - das sagen andere über unsere Seminare:
"Guter, breit gefächerter Überblick mit interessanten Verknüpfungen zur Praxis,
welche die Theorie super veranschaulicht."
Marina Kicoranovic, Labor Hartmann GmbH
GMP/Basis-Einstiegsschulung (B 14), September 2023
"Die Referenten waren sehr gut! Sie haben sehr klar gesprochen, nur sehr wenige englische Begriffe
verwendet (super) und waren sehr praxisbezogen."
Astrid Gießler, Regierungspräsidium Karlsruhe
Live Online Seminar - Basiskurs Computervalidierung & Datenintegrität im GxP Umfeld (B 3), Juni 2023
"Sehr guter Bezug zur Schulung für einen GMP-Anfänger. Habe mich sehr gut abgeholt gefühlt."
Dr. Harald Werner, Infraserv GmbH & Co. Höchst KG
GMP-Basisschulung (B 1), Juni 2023