Speakers
Claudio Bechini, Pharma Integration
Dr Andreas Flückiger, F. Hoffmann-La Roche
Dr Friedrich Haefele, Boehringer Ingelheim
Dr Timo Krebsbach, HHAC Labor Dr. Heusler
Dr. Jörg Lümkemann, F. Hoffmann-La Roche
Elodie Muller, Confarma
Jean-Sébastien Parisse, Aseptic Technologies
Benoît Ramond, Sanofi
Lionel Rapin, GSK Vaccines
Dr Lars Restetzki, F. Hoffmann-La Roche
Dr Andreas Schreiner, Novartis Pharma
Thomas Zinn, Sandoz
Objectives
This is why you will benefit from attending this conference:
Presentations of the experiences of various specialists working with innovations and state-of-the-art equipment within pharmaceutical industry and microbiology
Experts from pharmaceutical companies will share their knowledge regarding operational experience. E.g.:
trends in laboratory and environmental monitoring,
new decontamination processes and small scale production,
market trends, requirements and operation of
production isolators.
Case studies from various pharmaceutical companies deal with the implementation, qualification and operation of isolator and RABS systems.
You will discuss the current state-of-the-art and new technological developments in Barrier Systems technology.
You will participate in active workshops based on usual aseptic and aseptic-toxic manipulation.

Target Group
This event is directed at decision-makers from pharmaceutical production, development and quality assurance/control. It also addresses engineers, technicians, and planners who need to be well informed about current developments in the field of barrier systems.

Please understand that, for competitive reasons, not all firms can register their employees for this event.
Workshops at Skan
The workshops will take place at SKAN AG in Allschwil. After lunch on 31 May and 1 June a bus shuttle service will bring the participants to SKAN.
After the workshops at 17.00 h, the bus shuttle will bring the participants to the airport, the train station or back to the venue.
At the end of 2 June a bus will bring the participants to the airport or to the train station.
Programme
Programme
Day1 - Laboratory and environmental monitoring, Tuesday, 31 May 2016

History, future and regulatory trends in sterility testing
Elodie Muller, Confarma

Roche containment: High-Potency-API – regulatory requirements
Dr Andreas Flückiger, F. Hoffmann-La Roche

Case study HHAC: Microbiology in isolators
Dr Timo Krebsbach, HHAC Labor Dr. Heusler

Case study Sanofi: Environmental monitoring program: hot topics in microbiology & best practice
Benoît Ramond, Sanofi

Workshops at SKAN
Sterility testing in an isolator
Environmental monitoring in an isolator
Service: qualification of an isolator
SCADA solution for isolators

Day 2 - New decontamination process and small scale production, Wednesday, 1 June 2016

The actual trends in isolator technology
Philippe Jérôme

SKANFOG, the future decontamination system
Volker Sigwarth

Case study GSK: Design of isolators for aseptic
processes
Lionel Rapin, GSK Vaccines
The isolator solution for flexible small scale production
Frank Lehmann

Different applications for flexible small scale production
Paul Ruffieux, Consultant

Case study Boehringer Ingelheim: Filling of ready-to-use vials in an isolator
Dr Friedrich Haefele, Boehringer Ingelheim

Workshops at SKAN
E-Beam: Surface decontamination of tubs
Production filling line isolator
Flexible small scale filling isolator
Glove tester for isolators and RABS
Isolator Academy and bio indicator production
Containment isolators and innovative safe change filter

Day 3 - Production isolators, Thursday, 2 June 2016

Alternative morning session: parallel visits of sterility test laboratories at Roche Kaiseraugst. The number of participants is limited.

Case study: Filling isolator with freeze dryer

Case study Roche: Occupational hygiene measurements in isolators for parenteral manufacturing
Dr Lars Restetzki, F. Hoffmann-La Roche

Pharmaceutical processes with robotics in isolators
Claudio Bechini, Pharma Integration

Case study Sandoz: E-Beam filling line with isolator
Thomas Zinn, Sandoz

Cleaning requirements based on the new EMA guideline
Dr Andreas Schreiner, Novartis Pharma

Closed vial filling from R+D to market
Jean-Sébastien Parisse, Aseptic Technologies

RABS retrofit for improving aseptic processing quality
Manfred Holzer
Dieses Seminar/Webinar kann nicht gebucht werden. Alternative Termine für dieses Seminar/Webinar und ähnliche Veranstaltungen finden Sie in der Übersicht nach Thema..
Für viele Seminare und Webinare gibt es auch Aufzeichnungen, die Sie jederzeit bestellen und anschauen können. Diese Aufzeichnungen finden Sie in einer themensortierten Liste.
Oder senden Sie uns Ihre Anfrage einfach über das folgende Kontaktformular.
* auch unkompliziert per Kreditkarte bezahlbar
---
Weitere Termine vor Ort nicht verfügbar
Weitere Termine online nicht verfügbar
Aufzeichnung nicht verfügbar
Haben Sie noch Fragen?
Wir stehen Ihnen für weitere Auskünfte gerne zur Verfügung.
Tel.: +49 6221 84 44 0
E-Mail: info@concept-heidelberg.de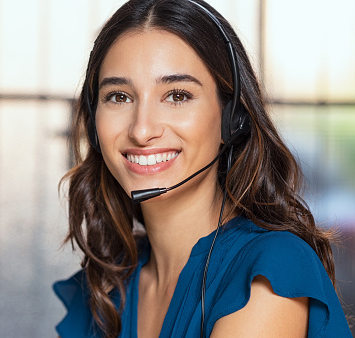 Teilnehmerstimmen - das sagen andere über unsere Seminare:
"Guter, breit gefächerter Überblick mit interessanten Verknüpfungen zur Praxis,
welche die Theorie super veranschaulicht."
Marina Kicoranovic, Labor Hartmann GmbH
GMP/Basis-Einstiegsschulung (B 14), September 2023
"Die Referenten waren sehr gut! Sie haben sehr klar gesprochen, nur sehr wenige englische Begriffe
verwendet (super) und waren sehr praxisbezogen."
Astrid Gießler, Regierungspräsidium Karlsruhe
Live Online Seminar - Basiskurs Computervalidierung & Datenintegrität im GxP Umfeld (B 3), Juni 2023
"Sehr guter Bezug zur Schulung für einen GMP-Anfänger. Habe mich sehr gut abgeholt gefühlt."
Dr. Harald Werner, Infraserv GmbH & Co. Höchst KG
GMP-Basisschulung (B 1), Juni 2023