Speakers
Richard M. Bonner, Formerly with Eli Lilly,United Kingdom
Dr Heinrich Prinz, Apceth GmbH, Germany
Dr Bernd Renger, Immediate Past Chairman of the European QP Association; Renger Consulting, Germany
Dr Thomas Schneppe, Bayer Pharma AG, Germany
Dr Helene Zuurmond, Pfizer, Belgium
Objectives
ICH Q9 Training Course
The Guideline ICH Q9 "Quality Risk Management" was finalised in November 2005 (Step 5). Consequently, this guideline has been implemented in the EU, the US (FDA) and in Japan.

The ICH Q9 training course in hand deals with the practical implementation of the requirements. Individual examples help to show the application in the following GMP areas:

Validation
Change Control/Change Management
Auditing/Inspections
Quality Systems
As a complement to the lectures, the closing workshop offers the opportunity to practise Quality Risk Management techniques with a case study.
ICH Q10 Training Course
The International Conference on Harmonisation has published the Guidance ICH Q10 Pharmaceutical Quality Systems in June 2008. This Guideline has been transferred to European, US and Japanese regulation. Thus, all companies in these regions have to implement the key requirements of ICH Q10. However, the US FDA is still using their own Guidance for Industry (Quality System Approach to Pharmaceutical cGMP).
The implementation of these requirements have caused a number of questions. Among others ISO elements like continual improvement are new in the pharmaceutical industry. This training course has been developed to discuss the requirements and how they can be implemented in pharmaceutical industry.
Target Group
ICH Q9 Training Course
This event has been designed for quality assurance personnel. It also addresses staff from other departments, like e.g. production, engineering, quality control, and regulatory affairs.

ICH Q10 Training Course
This event has been designed for quality assurance personnel. It also addresses staff from other departments, like e.g. production, engineering, quality control, and regulatory affairs.

In addition the topics will be further discussed in interactive Workshops.
Bonus material for all participants
Quality Management Manual of a fictive Company on CD-ROM – free of charge for all participants of the ICH Q10 course

The Quality Management Manual of the fictive company "Example" does not only take into consideration the quality assurance system (QA System) as required by the GMP regulation but also the requirements of the international standards EN ISO 9001: 2000 on Quality Management Systems and EN ISO 13485: 2003 "Quality Management Systems – Medical Devices – Requirements for Regulatory Purposes". The Quality Manual was developed by a task force of the German Medicines Manufacturers Association. The content is structured according to ISO 9001. In the appendix of the publication you will find exemplary job descriptions, e.g. for the Qualified Person, Head of Production and Head of Quality Control. Further examples include forms for the review by the management and a process flow chart.

ICH Q10 versus ISO 9001-2015 Matrix
As part of the conference binder the participants will also receive a matrix which compares the ICH Q10 Guideline and the international standard on quality management ISO 9001. This matrix is helpful to identify areas that are not covered in one of the two documents.
Programme
ICH Q9 Training Course
ICH Q9 Quality Risk Management
Basic requirements
Comparison to ISO 14971
Practical Examples
How to Realise Quality Risk Management in a GMP Environment
An overview of the diverse techniques (HACCP, FTA etc.)
Access benefit of some tools
Examples from the production of drug (medicinal) products and APIs
How to Apply Quality Risk Management in Validation
Understand why the use of risk management in process validation is now expected
What does the FDA expect for batch conformance prior to and post product approval
What is the benefit of using the risk management approach versus the traditional 3 batch validation approach?
What does ICH Q9 mean with respect to quality risk management in validation
Learn why the quality risk management approach to validation will result in less ongoing process support during production
Design of an Event Handling System-based on a Quality System and Quality Risk Management Approach
The quality system
Risk management principles
Events (e. g. deviations, complaints etc.)
Risk management application
Outputs
How to implement Quality Risk Management in a Pharmaceutical Company
The risk-based approach and its impact on key GMP processes (GAMP®5,
FDA Guidance on Process Validation, etc)
ICH Q9 in the context of ICH Q8 and ICH Q10
The implementation of "quality risk management thinking and doing" on management and shop floor level (tools and experiences)
How to Make a risk-based Audit Schedule
Understand how to assess risk between different operations
Identify priorities for the audit
Learn how to use a point system to assign audit priorities based on risk
How to use a template to make a risk-based audit schedule
Workshop Quality Risk Management in Practice
Learn how to create an audit schedule by looking at the various risk categories
associated with the various operational activities within the differing units. This workshop will help you look across the different units from production operations, vendors, third-parties and laboratories, rank them by risk and then apply this to a template to create an audit schedule covering the next 3 years.
After the workshop you will be able to use or adapt the template to conduct a
similar risk profile for your own facilities and third-party operations.
ICH Q10 Training Course
Introduction to ICH Q10
What are the key elements of ICH Q10?
Comparison with the FDA Guidance for Industry
How to comply with the Guidelines
Continual Improvement (Part 1)
Process Monitoring
Key Performance Indicators (KPIs)
Process Performance and Capability (link to Q8, Q9 and Process Validation)
Continual Improvement (Part 2)
CAPA Management as a tool for Continual Improvement
Change Management
Trending
Annual Reviews
Monitoring Quality Process Performance and Quality System
The Senior Management's responsibility
How to perform Quality Management Reviews
Key Elements of a Review System
Responsibility of Senior Management
How to involve the management
Management Review
Practical Examples
Management of Outsourced Activities and Purchased Materials
How to choose, qualify and monitor Suppliers and Providers
Supplier Qualification as Part of the Quality System
Change of Ownership
Monitoring of the performance
Implementation of QMS - some milestones
All presentations will also include interactive Workshops!
Dieses Seminar/Webinar kann nicht gebucht werden. Alternative Termine für dieses Seminar/Webinar und ähnliche Veranstaltungen finden Sie in der Übersicht nach Thema..
Für viele Seminare und Webinare gibt es auch Aufzeichnungen, die Sie jederzeit bestellen und anschauen können. Diese Aufzeichnungen finden Sie in einer themensortierten Liste.
Oder senden Sie uns Ihre Anfrage einfach über das folgende Kontaktformular.
* auch unkompliziert per Kreditkarte bezahlbar
---
Weitere Termine vor Ort nicht verfügbar
Weitere Termine online nicht verfügbar
Aufzeichnung nicht verfügbar
Haben Sie noch Fragen?
Wir stehen Ihnen für weitere Auskünfte gerne zur Verfügung.
Tel.: +49 6221 84 44 0
E-Mail: info@concept-heidelberg.de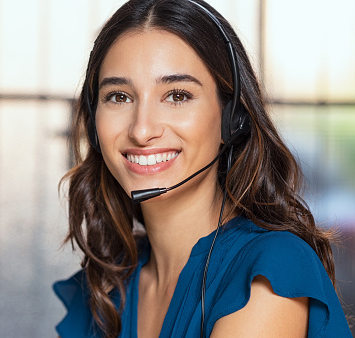 Teilnehmerstimmen - das sagen andere über unsere Seminare:
"Guter, breit gefächerter Überblick mit interessanten Verknüpfungen zur Praxis,
welche die Theorie super veranschaulicht."
Marina Kicoranovic, Labor Hartmann GmbH
GMP/Basis-Einstiegsschulung (B 14), September 2023
"Die Referenten waren sehr gut! Sie haben sehr klar gesprochen, nur sehr wenige englische Begriffe
verwendet (super) und waren sehr praxisbezogen."
Astrid Gießler, Regierungspräsidium Karlsruhe
Live Online Seminar - Basiskurs Computervalidierung & Datenintegrität im GxP Umfeld (B 3), Juni 2023
"Sehr guter Bezug zur Schulung für einen GMP-Anfänger. Habe mich sehr gut abgeholt gefühlt."
Dr. Harald Werner, Infraserv GmbH & Co. Höchst KG
GMP-Basisschulung (B 1), Juni 2023