Referent:innen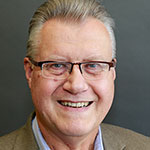 Dr. Wolfgang Schumacher
ehem. F. Hoffmann-La Roche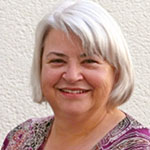 Dr. Gabriele Schönberger
ehemals/formerly Boehringer Ingelheim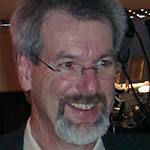 Dr. Heinrich Prinz
PDM Consulting
Note: All times mentioned are CEST. To get an impression, please take a look at the preview of this Training Course. Click here to have an overview of all dates for this training course.
Zielsetzung
The Online Training is designed for people who have no or little knowledge of GMP.
You get to know the most important pharmaceutical regulations and their importance,
you get a basic overview of GMP requirements in pharmaceutical production, and
you become familiar with technical terms from the field of GMP and their meaning
Hintergrund
In the manufacture and quality control of medicinal products, compliance with the GMP rules is the decisive aspect for manufacturing high quality products. For this reason, every staff member in the pharmaceutical industry has to be familiar with the basic GMP requirements. The relevant European GMP regulations define the following prerequisites:
Commisson directive 2003/94/EC
The personnel shall receive initial and ongoing training, the effectiveness of which shall be verified, covering in particular the theory and application of the concept of quality assurance and good manufacturing practice ….
EudraLex Vol. 4 Good manufacturing practice (GMP) guidelines
2.9 Besides the basic training on the theory and practice of Good Manufacturing Practice, newly recruited personnel should receive training appropriate to the duties assigned to them…..
In practice, many members of staff are often unaware of the Contents and meaning of the different GMP requirements from Europe and US and their consequences for product quality. During this course, Speakers with long-standing experience in the training of employees introduce and explain the most important elements of a pharmaceutical GMP system in an easy-to-understand way.
Zielgruppe
The Online Training is directed to staff from the pharmaceutical industry having no or little experience with the current GMP requirements. This includes both employees who, after their vocational training, enter the pharmaceutical industry and experienced colleagues who work for the first time in a GMP-regulated environment. Participation is also recommended for personnel from suppliers who have to understand the quality requirements of their customers.
Technical Requirements
We use Webex for our live online training courses and webinars. At
https://www.gmp-compliance.org/training/online-trainingtechnical-information
you will find all the information you Need to participate in our events and you can check if your System meets the necessary requirements to participate. If the Installation of browser extensions is not possible due to your rights in the IT system, please contact your IT department. Webex is a standard nowadays and the necessary installation is fast and easy.
Programm
Gesamtes Programm als PDF herunterladen
Programme 15 October 2024
Welcome & Introduction
GMP History & Trends
Development of GMPs
GMP: Goal and general ideas
Types of regulatory documents and their meaning
The Dossier
GMP for APIs, medicinal products and excipients - a comparison
Authorities and industry groups: ICH, PIC/S, EMA, FDA, WHO, APIC, ISPE, IPEC
Ph. Eur. & USP
GMP in the US: Comparison of US and EU regulations
Differences between European and FDA view on GMP / GMP vs cGMP
Typical expectations of FDA and European inspectors
Hygiene / Personnel Hygiene
General aspects and rules
Hygiene program
Personnel flow
Medical examination
Contamination
Monitoring
Personnel and Training
General aspects
Qualification
Key personnel
Job descriptions
Training (purpose, goals, contents, target groups)
Planning and documentation of training
Q&A Session 1
Documentation
Structure of documentation
Responsibilities for the documentation
SOP
Documentation in the manufacturing process
Documentation in the quality control
Batch record Review
Annual report / Product quality Report
Specifications
Premises / Production
Requirements for room and equipment
Classification of rooms
Sterile production/Isolator
Maintenance of hygiene
How to behave during production
General & Specific Aspects of a QA System
Quality Management System (QMS) cited in the regulations
General aspects of Quality Assurance
How to implement and structure a system
Responsibilities
Deviations
CAPA
Change Control
OOS
Failure Investigations
Self-inspections
Q&A Session 2

Programme 16 October 2024
Risk Management
Main topics of ICH Q 9 / Part 3 EU GMP Guideline
Risk management Tools
Use of risk analysis during qualification
How to handle FMEA?
Qualification/Calibration/Maintenance
Definitions: Qualification, calibration, maintenance
Organizing qualification
Steps in Qualification studies: DQ, IQ, OQ, PQ
Qualification parameters of typical types of equipment: Clean rooms, water systems, production equipment, analytical equipment
Performing risk analysis: tools and practical tips
Calibration: critical types of equipment
How to build up a calibration system
Maintenance: Requirements and System
Validation
Definitions
Process Validation
PAT
Validation Master Plan (VMP)
Cleaning Validation
Computer Validation
Validation of Analytical Methods
Q&A Session 3
Audits and Self-Inspections
Types of audits
Requirements
Dos and don'ts for the auditee - How to survive audits?
Performing audits and self-inspections
Good audit practices
Packaging/Storage/Transportation
Packaging/Storage/Transportation in the regulations
Managing of packaging process
What is necessary to regulate in a pharmaceutical company
WHO good storage practice – elements and requirements
Transportation as part of storage
How to maintain the quality during Transportation
Falsified Products
Regulatory requirements
Responsibilities of QP and the pharmaceutical industry
What measures can be taken
Strategies against falsified products
Q&A Session 4
| | |
| --- | --- |
| ECA-Member*: | € 1590,- |
| Non ECA Member*: | € 1790,- |
| EU/GMP Inspectorates*: | € 895,- |
| APIC Member Discount*: | € 1690,- |
Alle Preise zzgl. MwSt. Wichtige Hinweise zur Umsatzsteuer.
* auch unkompliziert per Kreditkarte bezahlbar
---
Weitere Termine vor Ort nicht verfügbar
Weitere Termine online nicht verfügbar
Aufzeichnung nicht verfügbar
Haben Sie noch Fragen?
Wir stehen Ihnen für weitere Auskünfte gerne zur Verfügung.
Tel.: +49 6221 84 44 0
E-Mail: info@concept-heidelberg.de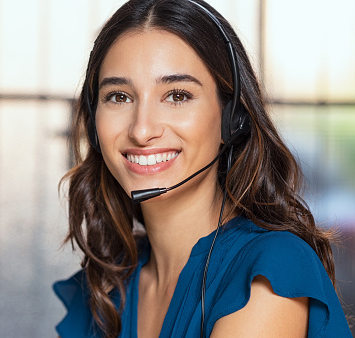 Teilnehmerstimmen - das sagen andere über unsere Seminare:
"Guter, breit gefächerter Überblick mit interessanten Verknüpfungen zur Praxis,
welche die Theorie super veranschaulicht."
Marina Kicoranovic, Labor Hartmann GmbH
GMP/Basis-Einstiegsschulung (B 14), September 2023
"Die Referenten waren sehr gut! Sie haben sehr klar gesprochen, nur sehr wenige englische Begriffe
verwendet (super) und waren sehr praxisbezogen."
Astrid Gießler, Regierungspräsidium Karlsruhe
Live Online Seminar - Basiskurs Computervalidierung & Datenintegrität im GxP Umfeld (B 3), Juni 2023
"Sehr guter Bezug zur Schulung für einen GMP-Anfänger. Habe mich sehr gut abgeholt gefühlt."
Dr. Harald Werner, Infraserv GmbH & Co. Höchst KG
GMP-Basisschulung (B 1), Juni 2023