Referent:innen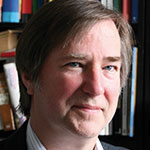 Dr. Wilhelm Schlumbohm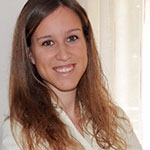 Cristina Jimenez Sala
Centrient Pharmaceuticals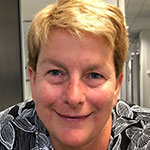 Marieke van Dalen
Aspen Oss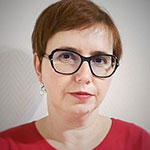 Alma Kiso
European Directorate for the Quality of Medicines (EDQM & Health Care)
Zielsetzung
This education course is intended to provide guidance on the format, content and submission procedures for the pharmaceutical documentation of the quality of the drug substance for different types of dossiers, the CTD, the CEP and the European ASMF. In this context the consequences of the guidelines on Elemental Impurities (ICH Q3D (R1)) and genotoxic impurities (ICH M7) will be considered. Furthermore, the impact of the variations regulations will be discussed.

Participants will have the opportunity to choose 2 out of 3 parallel workshops:
 Stability studies and establishing a retest date
 Description of the manufacturing process
 Top ten deficiencies in new applications for Certificates of Suitability for chemical purity
Hintergrund
In Europe there are several ways to document the quality of the drug substance for the purpose of marketing authorisation:
 Certificate of Suitability of the pharmacopoeial monograph (CEP)
 Full details of manufacture (according to CTD Module 3 Quality of Drug Substance)
 European Active Substance Master File (ASMF; former Drug Master File, DMF)
 Other evidence of suitability of the pharmacopoeial monograph
In the US, the quality of the drug substance can be documented as part of the CMC Dossier or in a US-DMF.
Zielgruppe
The education course is designed for all persons involved in the compilation of pharmaceutical dossiers for marketing authorisations who want to become familiar with the different ways to document the quality of the drug substance for the purpose of marketing authorisation in Europe. Furthermore, the course will be of interest to personnel from Quality Units of the medicinal products and the API industry.
Presentations / Certificate
The presentations for this event will be available for you to download and print before and after the event. Please note that no printed materials will be handed out on site and that there will not be any opportunity to print the presentations on site. After the event, you will automatically receive your certificate of participation.
Programm
Gesamtes Programm als PDF herunterladen
Dossier Requirements for the Drug Substance – An Introduction
 Chemical pharmaceutical documentation for active substance(s) – Regulatory requirements in EU and USA
 Types of active substances – types of documentation
 CTD Module 3, CEP and ASMF
 CEP for a substance for TSE risk assessment
Requirements for the Certificate of Suitability to the European Pharmacopoeia
CEP Procedure: legal framework,  the role, place and scope
How the CEP procedure works for new CEPs
Basic principles for maintaining the CEP: administrative, minor and major changes, renewal of CEPs
Key figures and how to communicate with EDQM
The European Active Substance Master File Procedure
 Regulatory background and scope
 The revised European ASMF guideline
 Applicant's and restricted parts - points to consider
 Questions & Answers on the ASMF procedure
 Recent European developments: Sharing of assessment reports, data bases ….
Pharmaceutical Impurities: Residual solvents, synthesis-derived and genotoxic and elemental  impurities
CPMP-/ICH-Guidelines on Impurities and Residual Solvents
ICH M7 Guideline on genotoxic impurities
ICH Q3D(R1) Guideline on elemental impurities
Specifying impurities
Classifying solvents, setting and proving limits
Justification of Specification
Stability Data
CPMP/ICH Guidelines
Stability Summary and Conclusions, stability commitment
Documentation of Stability Data
Necessity for documentation of raw data?
How to read and use a CEP / Implementation of CEP 2.0
How to interpret information laid down on CEP-practical examples
Project CEP 2.0: What has changed and what are the benefits?
CEP holders' responsibilities towards their customers
How to use a CEP in marketing authorization application
API Regulatory Starting Materials: How to Defend their Choice in a Submission
 Why is this such a hot topic
 What guidelines to consider
 How to define a suitable starting material
 How to defend your choice in the submission
 What is different for generics
Consequences of a redefinition
Comparison of the CEP and DMF Procedure
 Advantages of the CEP procedure
 Handling changes
 In which countries is the CEP being accepted?
 Cost Considerations
 Practical examples
Registration Procedures in the US and Japan – what are the Differences?
Overview of the procedures
Specifics for US and Japan
The EDQM Inspection Programme
 How does the EDQM inspection procedure work
 EDQM GMP Assessment tools: On-site inspections, documentation-based GMP Assessment and Real Time Remote Inspections (RTEMIS)
 Inspection facts and figures

Stability Studies and Establishing the Retest Date
Cristina Jimenez Sala
Description of the Manufacturing Process
Dr Wilhelm Schlumbohm
Top ten Deficiencies in new Applications for Certificates of Suitability for Chemical Purity
Alma Kiso
Important: In order to prepare the lectures and the workshops in an optimal way, please send your questions to special topics to Ms Anne Günster,
guenster@concept-heidelberg.de. She will forward your questions to the responsible speaker. Thank you in advance for your cooperation.

Registration Requirements for APIs in Emerging Countries
General remarks on API registrations in Emerging Countries
Details of API registration in:

Taiwan 
India 
CIS countries: Russia, Belarus, Ukraine 
GCC countries

APIC Emerging Countries Interest Group
Regulatory Procedures in Brazil and China
Overview of the procedures
Specifics for Brazil and China
Experiences
Variations/Changes and Life Cycle Management: in the EU, US and Rest of the World
Types and categories of API changes
EU: the variation regulation and CEP revisions
Handling API changes in the US
Handling API changes in Japan
Handling API changes outside these regions
Initiatives to facilitate changes
| | |
| --- | --- |
| ECA-Member*: | € 2090,- |
| Non ECA Member*: | € 2290,- |
| EU/GMP Inspectorates*: | € 1145,- |
| APIC Member Discount*: | € 2190,- |
Alle Preise zzgl. MwSt. Wichtige Hinweise zur Umsatzsteuer.
* auch unkompliziert per Kreditkarte bezahlbar
---
Weitere Termine vor Ort nicht verfügbar
Weitere Termine online nicht verfügbar
Aufzeichnung nicht verfügbar
Haben Sie noch Fragen?
Wir stehen Ihnen für weitere Auskünfte gerne zur Verfügung.
Tel.: +49 6221 84 44 0
E-Mail: info@concept-heidelberg.de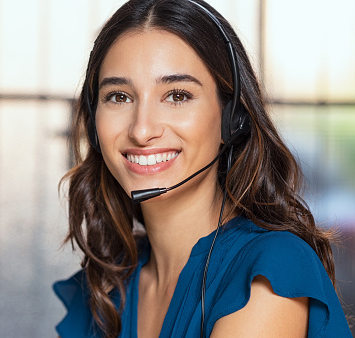 Teilnehmerstimmen - das sagen andere über unsere Seminare:
"Guter, breit gefächerter Überblick mit interessanten Verknüpfungen zur Praxis,
welche die Theorie super veranschaulicht."
Marina Kicoranovic, Labor Hartmann GmbH
GMP/Basis-Einstiegsschulung (B 14), September 2023
"Die Referenten waren sehr gut! Sie haben sehr klar gesprochen, nur sehr wenige englische Begriffe
verwendet (super) und waren sehr praxisbezogen."
Astrid Gießler, Regierungspräsidium Karlsruhe
Live Online Seminar - Basiskurs Computervalidierung & Datenintegrität im GxP Umfeld (B 3), Juni 2023
"Sehr guter Bezug zur Schulung für einen GMP-Anfänger. Habe mich sehr gut abgeholt gefühlt."
Dr. Harald Werner, Infraserv GmbH & Co. Höchst KG
GMP-Basisschulung (B 1), Juni 2023