Referent:innen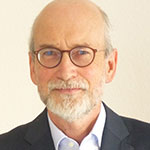 Dr. Joachim Ermer
Ermer Quality Consulting
All times mentioned are CET.
Zielsetzung
Regulatory guidelines discuss expectations for an ongoing control and evaluation of the suitability of analytical procedures, but – fortunately – do not provide details how to do this. Thus, the practical implementation is up to QC and QA. This Live Online Training provides practical recommendations and orientation for demonstration of the on-going suitability of analytical procedures. In particular, efficient approaches will be presented to extract information and data from routine analysis. This will be illustrated with examples from quality control of chemical drug substances and biopharmaceuticals.

A comprehensive understanding of the real analytical performance is extremely helpful to investigate and evaluate suspect or out-of specification (OOS) results as well as for a continuous process Validation.
Hintergrund
According to the FDA-Guidance "Analytical Procedures and Methods Validation for Drugs and Biologics", it should be continually assured that an analytical procedure remains fit for its intended purpose throughout its application. This includes an ongoing program for routine monitoring of analytical performance data, and the systematic evaluation of changes with the objective to evaluate regularly the need for optimization and revalidation, if needed. These activities belong to stage 3 of the analytical lifecycle management as discussed in the draft of the new USP information chapter <1220>. The importance of such a monitoring to identify potential failures and adverse trends as well as ensure an efficient management of changes is also discussed in the draft of the new ICH guideline Q14 "Analytical procedure development".
Zielgruppe
This Live Online Training is aimed at executives and employees from Quality Control, Quality Assurance, and production who want to gain a better understanding of the GMP requirements as well as current discussions with respect to the lifecycle management of analytical procedures and are interested in practical recommendations for an efficient design, execution, and evaluation of an ongoing analytical performance verification.
Technical Requirements
We use Webex Events for our live online training courses and webinars. At https://www.gmp-compliance.org/training/online-training-technical-information you will find all the information you need to participate in our trainings and you can check if your system meets the necessary requirements to participate. If the installation of browser extensions is not possible due to your rights in the IT system, please contact your IT department. Webex is a standard nowadays and the necessary installation is fast and easy.
Programm
Regulatory Requirements and the Lifecycle Concept of Analytical Procedures
 FDA validation guidance (monitoring and trending)
USP General information chapter <1220> (valid May 1st, 2022)

Stage 1: Procedure Design and Development
Stage 2: Procedure Performance Qualification
Stage 3: Ongoing Procedure Performance Verification

ICH Q2-Revision and Q14 Analytical development
Workshop
Sources of data and Information on Analytical Performance

Evaluation of Procedure Performance
Indicators of performance (conformity, validity, analytical control parameters)
Risk-based identification of suitable performance parameters (SST, from sample analysis, control samples)
Evaluation of information and data (OOS, invalid results, control charts, average parameters)
Continual improvements
Monitoring and Trend Analysis
Control charts (Shewart, range, standard deviation, combined, CUSUM)
Pragmatic establishment of rules and limits (statistical, empirical)
Trend analysis for stability results
Examples
| | |
| --- | --- |
| ECA-Member*: | € 590,- |
| Regular Fee*: | € 690,- |
| EU/GMP Inspectorates*: | € 590,- |
| APIC Member Discount*: | € 640,- |
Alle Preise zzgl. MwSt. Wichtige Hinweise zur Umsatzsteuer.
* auch unkompliziert per Kreditkarte bezahlbar
---
Weitere Termine vor Ort nicht verfügbar
Weitere Termine online nicht verfügbar
Haben Sie noch Fragen?
Wir stehen Ihnen für weitere Auskünfte gerne zur Verfügung.
Tel.: +49 6221 84 44 0
E-Mail: info@concept-heidelberg.de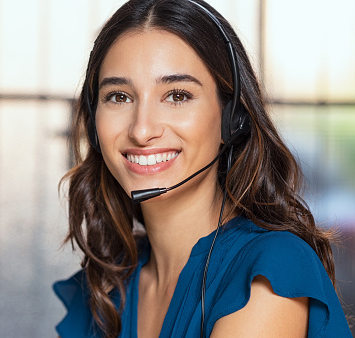 Teilnehmerstimmen - das sagen andere über unsere Seminare:
"Guter, breit gefächerter Überblick mit interessanten Verknüpfungen zur Praxis,
welche die Theorie super veranschaulicht."
Marina Kicoranovic, Labor Hartmann GmbH
GMP/Basis-Einstiegsschulung (B 14), September 2023
"Die Referenten waren sehr gut! Sie haben sehr klar gesprochen, nur sehr wenige englische Begriffe
verwendet (super) und waren sehr praxisbezogen."
Astrid Gießler, Regierungspräsidium Karlsruhe
Live Online Seminar - Basiskurs Computervalidierung & Datenintegrität im GxP Umfeld (B 3), Juni 2023
"Sehr guter Bezug zur Schulung für einen GMP-Anfänger. Habe mich sehr gut abgeholt gefühlt."
Dr. Harald Werner, Infraserv GmbH & Co. Höchst KG
GMP-Basisschulung (B 1), Juni 2023