Speakers
From Authorities:
Dr Isabelle Bekeredjian-Ding, Paul-Ehrlich-Institut, German Agency for Vaccines and Biomedicines
Marie-Laure Hecquet, EDQM, France
Dr Manuel Leitner, AGES, Austria
Dr Martin Ruta, FDA, USA
Dr Dorothea Stahl, Paul-Ehrlich-Institut, German Agency for Vaccines and Biomedicines

From Industry and Academia:
Dr Antonio Avitabile, Kedrion, Italy
Andy Bailey, Virusure, Vienna, Austria
Arlinke B. Bokhorst, TRIP Foundation, The Netherlands
Dr Thomas Burkhardt, German Red Cross North-East
Dr Gilles Folléa, French Blood Establishment (EFS), France
Mary Gustafson, PPTA, USA
Dr Hans-Gert Heuft, Medical University, Hannover, Germany
D. Johannes Irsch, Cerus B.V., The Netherlands
Dr David Juhl, University Hospital Schleswig Holstein, Germany
Dr Stephan Kiessig, Ruhr Plasma Centre, Germany
Bodo Kornführer, Octapharma, Germany
Prof Thomas R. Kreil, Baxalta, Austria
Dr Claudia di Paola, Charles River Laboratories, Italy
Dr Birgit Reipert, Baxalta, Vienna, Austria
Dr Stephan Walsemann, KEDPlasma, Germany
Objectives
During this conference, speakers from authorities, industry, sciences and donation services provide you with information about the current developments and revisions of the regulatory requirements, e.g. for virus safety or for process validation. You will also find out more about the strategies to accomplish the goal of a European standard. Furthermore, the developments in microbial safety – requirements and methods – will be introduced. You will benefit from experts presenting their practical experiences and knowledge in the field of quality and safety of blood, blood products and plasma.
Other information provided during this course includes Donor Vigilance, quality requirements of plasma fractionators and preparative plasmapheresis issues.
Background
During the next years, blood donation services, plasma establishments and the plasma industry expect an increasing need of plasma for fractionation. Due to patient blood management and the decreasing recovered plasma this problem can be solved only by extension of plasmapheresis and increased procurement of source plasma in Europe and worldwide. Especially new indications of blood products –e.g. the use of IVIG in immunologic disorders – will cause a growth of plasma derived medicinal products. Against this background, the number of donations must be increased to ensure the patient centred care as well as the supply of the industry. The amount of imported plasma for fractionation between the European countries as well as from USA will also increase. The necessary base for a comprehensive and sufficient maintenance in the EU countries is a consistent and standardised level of quality and safety of blood and plasma donations.
Based on the regulations of the European Union, e.g.
Directive 2002/98/EC "Setting standards of quality and safety for the collection, testing, processing, storage and distribution of human blood and blood components and amending Directive 2001/83/EC",
the "Plasma Master File",
the European Pharmacopoeia or
the EDQM "Guide to the preparation, use and quality assurance of blood components"
integrative procedures for all countries are essential. Donor screening, microbial testing, donation practises and later on storage, distribution and look back systems should be on the same level in all member states.

Additionally, new guidelines and guideline drafts related to microbiological safety issues – like those related to HEV transmission or to classic GMP issues like process validation – have an impact on the field of blood and plasma products.
Target Group
This conference is designed for people from
Donation services/Blood services
QA Staff
National and international Authorities
Plasma Fractionation
Control Laboratories
who are involved in regulatory affairs, quality assurance, quality control and manufacturing of blood, blood products or plasma.

Programme
Pre-conference Workshop on Recombinant Factors, 18 April 2016

The workshop is focused on recent developments in haemophilia treatment, i.e. use of recombinant coagulation factors. There are single full-length as well as domain-deleted factors, but also fusion
proteins, linking a coagulation factor with another molecule, that lead to a prolonged half-life of the respective factor in plasma due to retarded factor disintegration. As haemophilia requires lifetime medical treatment and numerous administrations of factor substitutes, the use of long-acting coagulation factors would lead to less frequent replacement therapy and hence contributes to patient's well-being. The immunological impact of the different modifications on patients is one of the last open issues. The workshop will be a good opportunity to discuss and share regulatory as well as companies experiences on those products.

This workshop is designed for people from
Research and Development
Manufacturing
Marketing Authorisation
Authorities
dealing with recombinant factors.

Immunology of F.VIII
Overview on Factor VIII deficiencies
How factor VIII is seen by the immune system
Epitope recognition by antibodies
Epitope, neotope, cryptotope
Dr Stephan Kiessig

From bench to bedside - monitoring evolving FVIII inhibitors
Neutralizing antibodies against FVIII as the major complication in the replacement therapy of haemophilia A patients with FVIII products
Current understanding of the root cause for the development of FVIII inhibitors
Novel approaches to monitor evolving FVIII inhibitors in patients
Dr Birgit Reipert

Regulatory experiences with recombinant coagulation factors – Quality issues
Different types of coagulation factors – full-length, domain-deleted, fused
Testing issues
Adventitious agents
Dr Manuela Leitner

Assessing, managing and evolving safety and efficacy of coagulation factors
Aspects of Regulatory Science
Aspects of Clinical Medicine
Aspects of Health Services Research
Dr Dorothea Stahl

Panel Discussion

Conference "Blood, Blood Products, and Plasma – Quality and Safety"
19-20 April 2016, Vienna, Austria

DA Requirements for blood and blood components intended for transfusion or further
manufacturing use
Overview
US blood collection in 2015
US Legal Framework for regulating blood and blood components
FDA's final rule
Intent of the Rule
Organiztion
Selected Provisions
Relevant Transfusion-transmitted Infection
Control of Bacterial Contamination of Platelets
Medical Supervision
Donor Eligibility
Donor Acknowledgement
Donation suitability
Zika Virus - the New FDA Guideline
Dr Martin Ruta

ISBT standard for surveillance of complications related to blood donation
Donor health and vigilance
Towards common language and understanding
Experiences in the Netherlands
Arlinke B. Bokhorst

PPTA contributions to donor safety
Donor Adverse Event Reporting
Volume Replacement
Cross Donation Check System
Mary Gustafson, PPTA

Volume displacement during plasmapheresis
Pros and Cons for a volume replacement
Physiology during plasmapheresis
Common adverse events during plasmapheresis
Set washing to reduce red blood cell losses
Dr Stephan Kiessig

Donor vigilance. Actual data from German Red Cross Blood Transfusion Service North-East
Donor vigilance system and participating centers
Own Classification of side effects
Actual data (2011-2014) whole blood donation and plasmapheresis
Donor vigilance and donor management
Dr Thomas Burkhardt

Haemapheresis vigilance: an Internet system to assess complications in plasmapheresis and other haemaphereses
International internet-based system to assess donor complications in haemapheresis procedures
Incidence of unexpected events by apheresis type
Comparison of own data with published data
Pros and cons of different classifications of unexpected events
Dr Hans-Gert Heuft

The German Haemophilia Registry: Do registries contribute to quality, safety and efficacy of transfusion products and transfusion therapies?
Aspects of Regulatory Science
Aspects of Clinical Medicine
Aspects of Health Services Research
Dr Dorothea Stahl

QM in European blood establishments
EDQM and blood quality management
Survey about QM in blood establishments in Europe
Learning tools
Marie-Laure Hecquet

Risk assessment - fractionation process
Bodo Kornführer

Microbiological safety in blood components
Incidence and reasons for Transfusion-Transmitted bacterial infections and contaminations of blood products
Role of multidrug resistant pathogens in this context
Negative-to-date versus rapid Methods for Detection of contaminations
Current View of Zikavirus
Dr Isabelle Bekeredjian-Ding

HEV and Plasma Product Safety: the Industry's View
The more recent realized circulation of HEV and the the safety margins of plasma-derived medicinal products. Review of epidemiological situation of HEV as well as HEV inactivation and removal data
Zika Virus – background and evaluation
Prof. Thomas R. Kreil, Baxalta

HEV: Point of view in a transfusion service
Prevalence of HEV in blood donors
Transmission of HEV through blood components
Relevance of HEV infection in recipients
Zika Virus
Dr David Juhl

The importance of effective virus reduction in the safety of human blood and
plasma-derived medicinal products.
The current risks of transfusion transmissible viruses like West-Nile Virus or Chikungunya
Increasing importance of virus reduction
Available technologies and how they have been implemented with existing products
The importance of robustness for virus reduction
Dr Andy Bailey

The novel applications for INTERCEPT treated plasma incl cryo, lyo and convalescent
Dr Johannes Irsch

Endotoxin testing in plasma, method development and validation for Plasmasafe®
Plasmasafe®, composition and endotoxin limits
Overcoming LAL interferences
An example of LER (Low Endotoxin Recovery), RSE vs NOE
Successful validation of the LAL test
Applied risk assessment to move away from the pyrogen test
Dr Antonio Avitabile/Dr Claudia Di Paola

European self sufficiency with plasma for PDMP - the role of EPCC
Legal framework (e.g. Blood Directive)
Structure of European plasma supply and the role of EPCC members
Contribution of international quality plasma for safety of plasma
Is European self-sufficiency for PDMP feasible per country or an European effort?
Dr Stephan Walsemann

Donor management in blood and plasma donation to achieve self-sufficiency in Europe
Self-sufficiency in plasma and Plasma derived medicinal products in Europe
Ethical principles supporting voluntary non-remunerated donations: a renewed vision
Proposed ways forward towards self-sufficiency
Dr Gilles Folléa
Dieses Seminar/Webinar kann nicht gebucht werden. Alternative Termine für dieses Seminar/Webinar und ähnliche Veranstaltungen finden Sie in der Übersicht nach Thema..
Für viele Seminare und Webinare gibt es auch Aufzeichnungen, die Sie jederzeit bestellen und anschauen können. Diese Aufzeichnungen finden Sie in einer themensortierten Liste.
Oder senden Sie uns Ihre Anfrage einfach über das folgende Kontaktformular.
* auch unkompliziert per Kreditkarte bezahlbar
---
Weitere Termine vor Ort nicht verfügbar
Weitere Termine online nicht verfügbar
Aufzeichnung nicht verfügbar
Haben Sie noch Fragen?
Wir stehen Ihnen für weitere Auskünfte gerne zur Verfügung.
Tel.: +49 6221 84 44 0
E-Mail: info@concept-heidelberg.de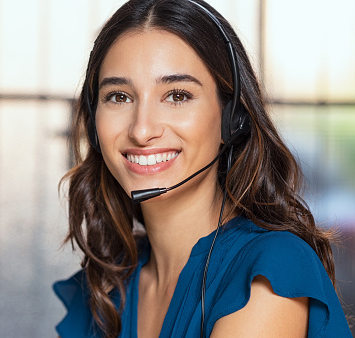 Teilnehmerstimmen - das sagen andere über unsere Seminare:
"Guter, breit gefächerter Überblick mit interessanten Verknüpfungen zur Praxis,
welche die Theorie super veranschaulicht."
Marina Kicoranovic, Labor Hartmann GmbH
GMP/Basis-Einstiegsschulung (B 14), September 2023
"Die Referenten waren sehr gut! Sie haben sehr klar gesprochen, nur sehr wenige englische Begriffe
verwendet (super) und waren sehr praxisbezogen."
Astrid Gießler, Regierungspräsidium Karlsruhe
Live Online Seminar - Basiskurs Computervalidierung & Datenintegrität im GxP Umfeld (B 3), Juni 2023
"Sehr guter Bezug zur Schulung für einen GMP-Anfänger. Habe mich sehr gut abgeholt gefühlt."
Dr. Harald Werner, Infraserv GmbH & Co. Höchst KG
GMP-Basisschulung (B 1), Juni 2023